PBR's Iron Cowboy returns to AT&T Stadium in 2014
By : Jordan Marie Johnson
September 11, 2013
Dallas to be treated to the only head-to-head format event on the Built Ford Tough Series on March 1, 2014.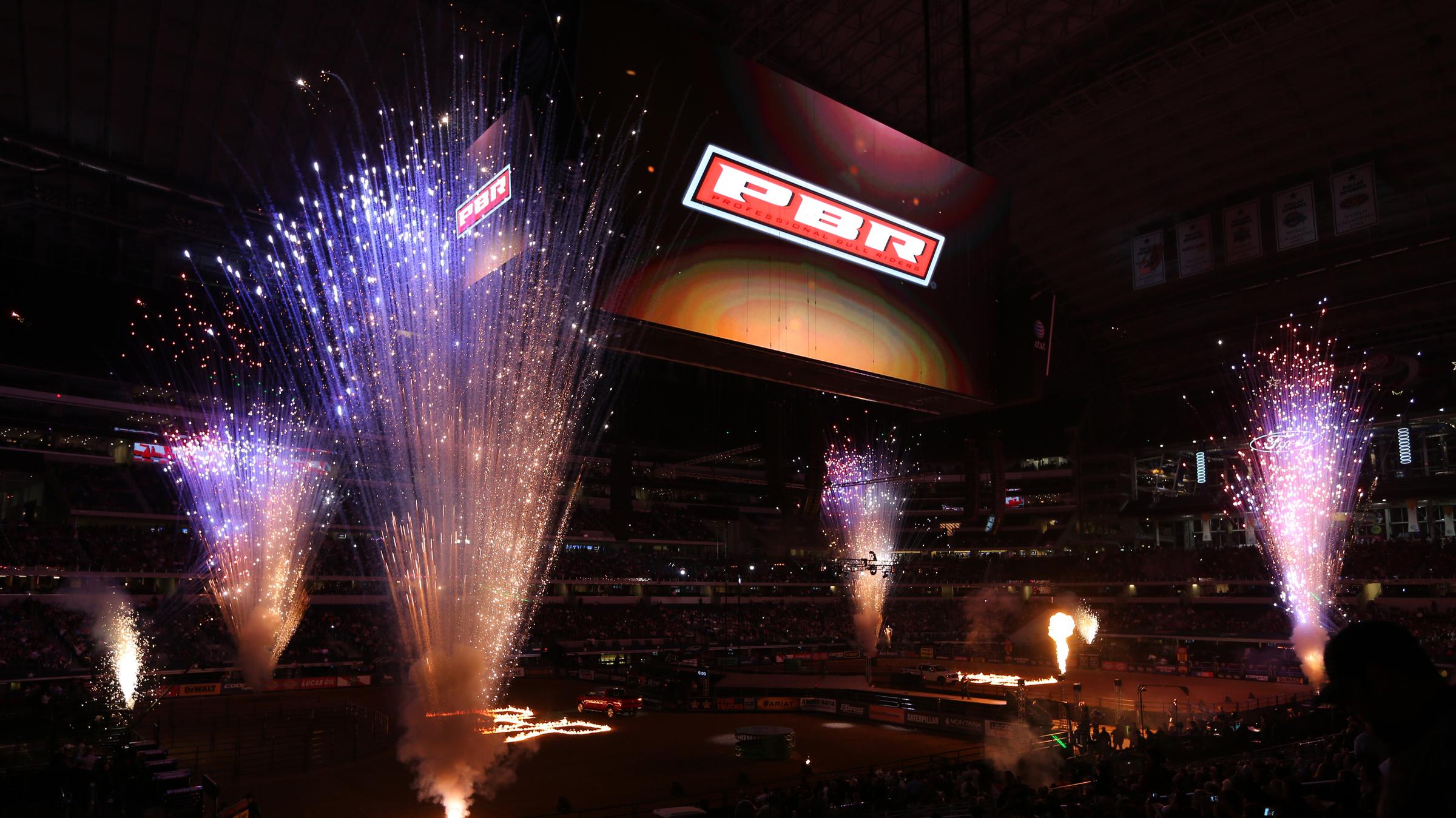 ARLINGTON, Texas ― AT&T Stadium will host the Professional Bull Riders Built Ford Tough Series (BFTS) for the fifth consecutive year, at 7 p.m. on Saturday, March 1, 2014 with Iron Cowboy V.
Iron Cowboy V is the only bracket-style event on the BFTS featuring the PBR's best 24 riders competing head-to-head for a total purse of $150,000. The winner will receive $50,000, and the opportunity to win an additional $50,000 if he can ride a World Champion Bull contender in the bonus round. He could go home with $100,000 for one night of riding!
During this one-night only event the riders will be randomly matched against each other in a bracketed format. The rider with the highest score in each matchup advances to the next level and wins $1,000. If neither rider in a matchup makes a qualified 8-second ride, the rider with the longest riding time will advance. The matchups continue until one cowboy prevails and is declared the "Iron Cowboy."
In 2013, Austin Meier outlasted his cousin L.J. Jenkins in the final round by hanging on to his bull for a mere .5 seconds longer. The bulls are tough, the competition is tight and the excitement will leave fans on the edge of their seats in anticipation.
Tickets for PBR's Iron Cowboy V go on sale Monday, Sept. 16, with prices ranging from $20 to $150. They can be purchased at the AT&T Stadium Box Office, all Ticketmaster locations, ticketmaster.com or by calling (800) 745 3000.
On Sunday, March 2, the day after Iron Cowboy V, the largest single-day cash prize rodeo in history is debuting. THE AMERICAN is inviting the Top 10 athletes in each of the traditional rodeo sports, including the Top 10 bull riders from the PBR, to compete in its inaugural event. The total purse for THE AMERICAN is $2 million.
RELATED: THE AMERICAN offers new opportunity
Tickets for THE AMERICAN also go on sale Monday, Sept. 16, at the same outlets as the Iron Cowboy V. For more information visit www.rfdtv.com/theamerican.
With the best Western athletes in the world converging on AT&T Stadium, home of the Dallas Cowboys, to compete in the PBR's Iron Cowboy V and THE AMERICAN, March 1-2, 2014 will be a weekend showcasing some of the most talented, toughest, grittiest athletes Dallas has ever seen.
Arlington is the ninth stop in the first half of the 2014 BFTS schedule, and one of only 18 cities to host the series before the PBR takes its summer break in May. For more information, please visit www.pbr.com.