PBR returns to Honda Center for 16th consecutive year, Feb. 8-10
By : Denise Abbott
February 07, 2013
The LiftMaster Invitational will feature reigning World Champion Bull Asteroid as the Monster Energy Money Bull.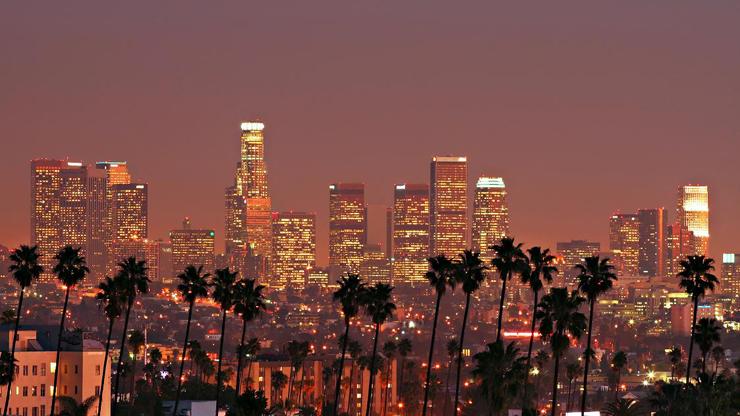 ANAHEIM, Calif. ― The PBR Built Ford Tough Series returns to Southern California's Honda Center in Anaheim, Calif., for the LiftMaster Invitational on Feb. 8-10. During this three-day event, the Top 35 bull riders in the world will be riding the fiercest bucking bulls in competition. Bull riding action begins Friday at 8 p.m., Saturday at 6:50 p.m. and Sunday at 2 p.m.
During Round 1 on Friday, Round 2 on Saturday and Round 3 on Sunday, the Top 35 bull riders will each face one bull. Following Round 3 on Sunday, up to 15 riders recording the highest cumulative scores after three rounds of competition will advance to the Built Ford Tough Championship Round. The overall event winner will be the rider with the highest-combined score from all four rounds, earning $30,000 for first place.
Fans will have the opportunity to witness reigning PBR World Champion Bull Asteroid (Circle T Ranch & Rodeo) in Sunday's championship round. In 2012, Asteroid recorded the three highest and 10 of the Top 20 bull scores of the season. He won the Pabst Blue Ribbon Award for being the high-marked bull at regular-season events five times last year (Anaheim, Atlanta, Des Moines, Iowa, Nashville, Tenn., and Philadelphia). He also received two of the Top 10 bull scores in 2011, and was the high-marked bull at four consecutive events (Tulsa, Okla., San Antonio, Springfield, Mo., and Milwaukee).
This weekend, Asteroid has been designated as the Monster Energy Money Bull. The rider who drafts him in the championship round will have the opportunity to win the Monster Energy Money Bull bonus, which will be a minimum of $39,000 for a successful 8-second ride. If the Friday and Saturday bonus bulls are not ridden, an additional $3,000 per night will be added to the Monster Energy Money Bull total, potentially putting the bonus as high as $45,000.
2008 PBR World Champion Guilherme Marchi, the defending Anaheim event champ, faces a bull making its debut on the BFTS: Paintball of Cody Ohl/ Carl Hutchins stock. As the winner of the last BFTS event, the Sacramento Invitational, Marchi will also have the opportunity to win an additional bounty when he takes on Sancho of Circle T /3B Bucking Bulls during the bonus round on Saturday evening.
Brendon Clark, a transplanted Australian who now makes Northern California his home, announced this week that he will retire after the 2013 season. The LiftMaster Invitational will be the last time fans will have the opportunity to see Clark in action in Anaheim. Clark's electric riding style and charismatic personality catapulted him to popularity during the PBR's 2006 reality series, "Beyond the Bull," on TLC. Clark will face California stock contractor Julio Moreno Bucking Bull's Class 6 Kat in Round 1 on Friday.
The field in Anaheim will feature five former PBR World Champions: Silvano Alves (2011-2012), Renato Nunes (2010), Kody Lostroh (2009), Marchi (2008) and Mike Lee (2004).
Tickets for the LiftMaster Invitational are available at the Honda Center box office, www.Ticketmaster.com and by telephone at (800) 745-3000.
CBS Sports Network will broadcast the LiftMaster Invitational on Saturday, Feb. 9 at 10 p.m. ET and Sunday, Feb. 10 at 8 p.m. ET (please check your local listings for more details). Round 1 on Friday will be streamed live in the PBR Live Event Center on PBR.com, starting at 11 p.m. ET.
Anaheim is the sixth of 26 stops in 18 states on the 2013 Built Ford Tough Series schedule, which again opened the season with capacity crowds at Madison Square Garden in New York. The season will conclude at the PBR Built Ford Tough World Finals in Las Vegas on Oct. 23-27, when the 2013 PBR World Champion, the bull rider who amasses the most points during the 2013 season, will receive the coveted championship buckle, a $1 million bonus and a new Ford truck.
The BFTS is televised every week on CBS, CBS Sports Network and networks around the world. BFTS telecasts are produced for the PBR under a multi-year agreement with David Neal Productions, a Los Angeles-based production company led by 34-time Emmy® Award winner and Peabody Award winner David Neal, who serves as executive producer.
Past PBR Anaheim event champions:
2012 Guilherme Marchi
2011 Silvano Alves
2010 Kody Lostroh
2009 Kody Lostroh
2008 Paulo Crimber
2007 Greg Potter
2006 Mike Lee
2005 Greg Potter (tie)
2005 Adriano Moraes (tie)
2004 Greg Potter
2003 Justin McBride
2002 Adriano Moraes
2001 Ty Murray
2000 J.W. Hart
1999 Cody Custer
LiftMaster Invitational event schedule:
LiftMaster Invitational Round 1 - Friday, Feb. 8, 8 p.m.
LiftMaster Invitational Round 2 - Saturday, Feb. 9, 6:50 p.m.
LiftMaster Invitational Round 3 - Sunday, Feb. 10, 2 p.m.

2013 Professional Bull Riders Built Ford Tough Series season Top 10 standings
| | | | | | |
| --- | --- | --- | --- | --- | --- |
| Rider | Events | Wins | Top 5 finishes | Points | Earnings |
| 1. Silvano Alves | 5 | 0 | 4 | 2,723.410 | $121,267.02 |
| 2. Shane Proctor | 3 | 1 | 2 | 2,232.120 | $68,020.80 |
| 3. J.B. Mauney | 5 | 0 | 3 | 2,148.000 | $35,727.13 |
| 4. Jordan Hupp | 5 | 0 | 0 | 1,876.870 | $36,482.33 |
| 5. Sean Willingham | 2 | 1 | 1 | 1,765.000 | $50,913.57 |
| 6. Douglas Duncan | 5 | 0 | 1 | 1,706.370 | $31,331.62 |
| 7. Robson Palermo | 4 | 1 | 1 | 1,610.500 | $42,435.00 |
| 8. Aaron Roy | 5 | 0 | 2 | 1,569.750 | $43,312.03 |
| 9. Guilherme Marchi | 5 | 1 | 1 | 1,525.000 | $53,557.70 |
| 10. Jory Markiss | 5 | 0 | 1 | 1,477.750 | $30,229.05 |