PBR CEO RANDY BERNARD RESIGNS
By : pbr_admin
February 01, 2010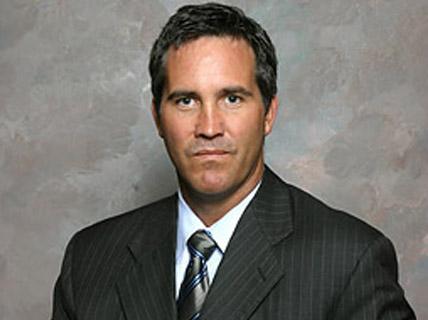 The Professional Bull Riders today announced that Randy Bernard has resigned as CEO effective March 1 to accept a leadership position with the IRL. The Board of Directors of the PBR has initiated a process to select a replacement and has selected Mr. Rodd Granger, currently Chief Financial Officer of the PBR, to serve as interim CEO until a permanent successor has been identified.
Mr. Granger is part of the six-person senior management team that has been leading PBR alongside Randy over the last two years, with Sean Gleason, Chief Operating Officer, Kevin Camper, Chief Sales & Marketing Officer, Dave Cordovano, Chief Global Events Officer and Jay Daugherty, Senior Vice President of Competition. Two of PBR's founding partners, Ty Murray and Cody Lambert, will continue to play integral executive and Board roles in PBR's operations and the Rules & Regulations and Competition Committees. Randy Bernard will remain a significant shareholder of the PBR and will join Ty and Cody as active participants with the Board of Directors.
Bernard departs the PBR at a time when he and his management team are producing outstanding results. PBR's Built Ford Tough Series regular-season attendance increased 12 percent in 2009, and ratings with television partner Versus increased nearly 30 percent last year. The PBR has been quick out of the chutes in 2010 with attendance up 23 percent in its first five weeks of competition. Tecate Light, Lincoln Electric and Bad Bad Boy Mowers are among the new sponsors to have joined the PBR family for 2010.
"The PBR has been my life for 15 years, and I am very proud of our accomplishments," said Bernard. "I have learned the PBR is more than a sport, it's a culture, a tradition mixed with modern entertainment with so many exciting elements, from the competition, the danger, to the athletes themselves, the toughness on both sides…the cowboy and the bull, but most importantly, I have learned what a great team around you can do. From the cowboys, stock contractors, sponsors, staff and board to our great fans, it has been a great ride, and I am very thankful to have so many great memories." Randy's final event with the PBR will be the Dickies Iron Cowboy Invitational, February 20 at Cowboys Stadium in Arlington, Texas.
"The PBR family and Cowboy Nation wish Randy all the best in his new endeavor," said PBR founder Ty Murray. "His leadership, dedication and endless work ethic have taken the PBR to heights we only dreamed of when we started back in 1995. This couldn't have happened without Randy Bernard. He has put together an unbelievable team that will continue to grow and take our sport to new plateaus."
# # #
About the PBR:
More than 100 million viewers tune in each year to the PBR on FOX, NBC, VERSUS and on a host of foreign networks across the globe. With approximately 400 hours of prime time programming annually PBR ranks among the most prolific sports on air, in addition to attracting over one and one half million live event attendees each year with its multi-tiered event structure which includes the marquee Built Ford Tough Series and Touring Pro Division. The PBR is headquartered in Pueblo, Colo., and has over 1,200 PBR bull riders compete in more than 300 PBR sanctioned competitions in the United States, Australia, Brazil, Canada, and Mexico.
For more on the PBR, please visit www.pbr.com, www.teampbr.com, www.pbr.tv, www.myspace.com/teampbr, twitter.com/teampbr, www.facebook.com/TeamPBR, or www.pbr.com/worldfinals/.