Jesus rises to occasion despite flu and ankle injury
By : Justin Felisko
February 10, 2019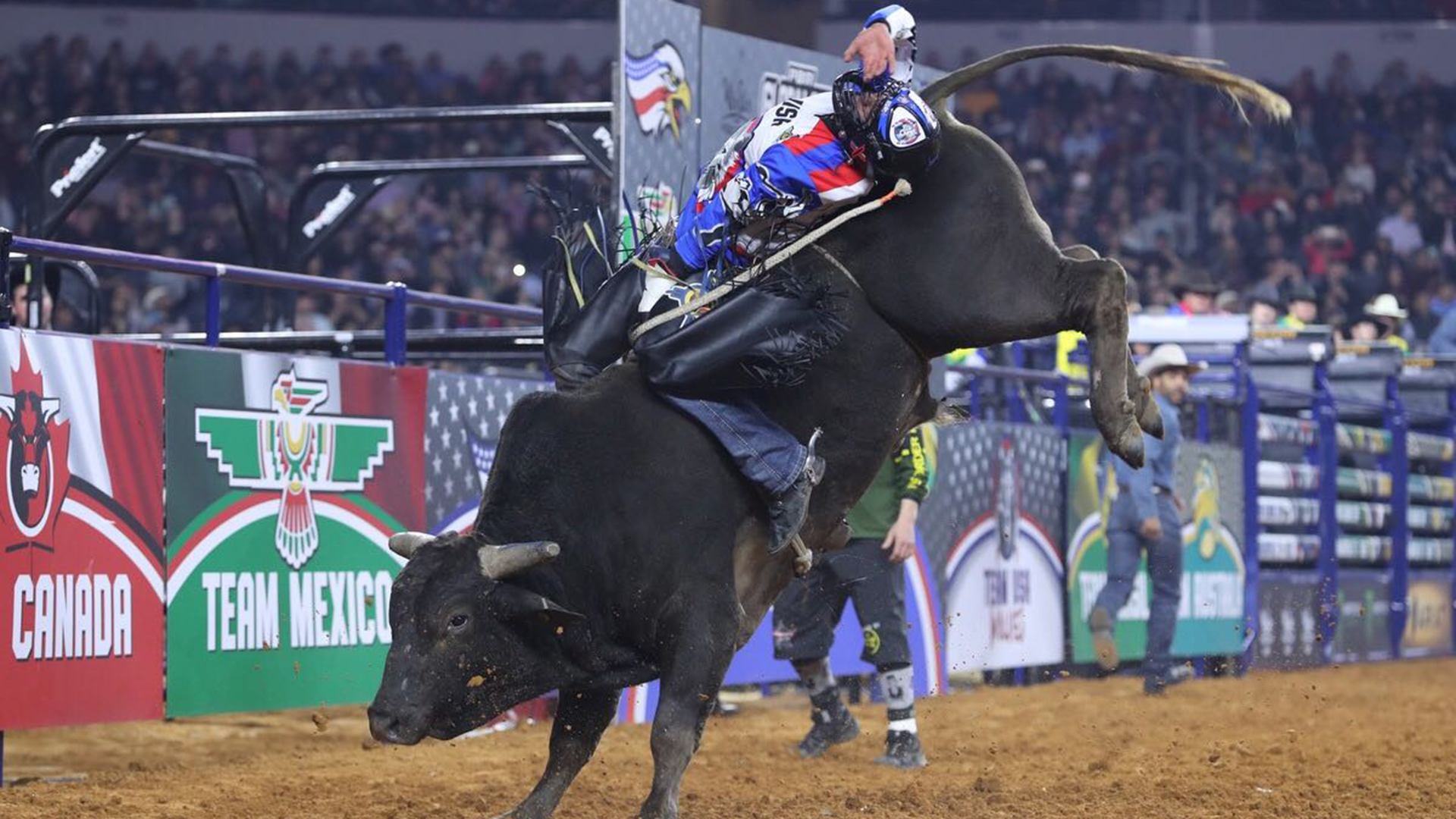 ARLINGTON, Texas – Cody Jesus has not had a fun week so far at the WinStar World Casino & Resort Global Cup USA, presented by Monster Energy.
Jesus spent the majority of the week trying to sleep off a nasty case of the flu that has had him ravaged with a fever of over 100 degrees and unable to keep anything down.
The 20-year-old had not felt so great since leaving Oklahoma City last weekend, but things got worse for him mid-week in Arlington, Texas.
Instead of worrying about his potentially broken right ankle, Jesus spent the past three days drinking copious amounts of Pedialyte to try and get himself ready for this weekend's international bull riding competition at AT&T Stadium.
"I hardly get the flu, but when I get it, it usually hits me very hard," Jesus said. "I didn't have to go do a couple things and just rested up in bed, and that helped a lot and saved my energy for this deal.
"I'd wake up in the middle of the night and go throw up. My fever got so bad that I'd wake up in the middle of the night, slam two or three bottles of water and lots of Pedialyte too."
Regardless, Jesus was not going to let a lack of energy or that potentially broken ankle stop him from doing all he could for the Team USA Wolves.
Jesus rode Kern River for 87 points in Round 1 as the Wolves finished 4-for-9 on the first night of competition for a third-place finish.
"It was all kinds of crazy," Jesus said. "It didn't start out how I wanted it to. I kind of hung onto the gate a little too long, and he kind of jerked me forward. And then I just had to take the fight to him, get aggressive and sit up."
Jesus was later bucked off by Fearless in 3.91 seconds in the Bonus Round.
The Wolves trail event leader Team Brazil by 250.75 points.
Fans can watch the conclusion of the Global Cup USA on RidePass Sunday at 1:30 p.m. ET.
The Wolves spent the early portion of the event in the lead following back-to-back rides from Cannon Cravens and Ryan Dirteater.
Cravens began the night with 87 points on M.A.G.A.
The 18-year-old was excited for the matchup when his teammates let him choose which bull he wanted out of their pen during the Round 1 draft.
"They pretty much gave me first pick because they know I like them around to the right, and we had several that's going to go right," Cravens said. "I've seen J.B. (Mauney) ride that bull for 90 at the World Finals and I knew it'd be good."
Cravens has around 30 or so family and friends in attendance this weekend.
He also had the honor of being the first rider to kick off the third Global Cup and he did not disappoint.
"I was kind of nervous being the first guy out because if I would've fell off, the team would've been down," Cravens said. "I started off right and then Dirt followed it up."
Cravens bruised his right calf when he was bucked off by Hocus Pocus in 2.7 seconds during the Bonus Round. According to Dr. Tandy Freeman, Cravens is probable for Sunday.
Dirteater took care of business against Boogie Bomb for 85.75 points in Round 1.
The Wolves got one of the largest ovations of any of the teams competing this weekend.
That energy is only giving them more confidence, Dirteater explained.
"The Native American team, the Wolves, there are a lot of people here backing us, supporting us," Dirteater said. "I know if we don't get our job done, we're not only letting us down, our teammates down, we're letting the crowd down also.
"It just fires us up. Our team, we feed off that. The crowd is backing us 100 percent. I just love it. This is great, man. This crowd's electrifying. This is why we do this, for this kind of a crowd. I'm just loving it. Living the dream."
There was no question that Jesus is one of the most popular riders at the Global Cup too.
The applause that he received during pre-event intros rivaled that of 2017 World Champion Jess Lockwood.
Jesus got bashful about the comparison, but he couldn't help but grin about the environment inside the home of the Dallas Cowboys.
"Oh, I don't know. It's crazy," he concluded. "I love it. I came in here, it's like coming into my very first PBR or World Finals event. It's unbelievable."
Follow Justin Felisko on Twitter @jfelisko