Luke Perry, '8 Seconds' star, dies at 52
By : Justin Felisko
March 04, 2019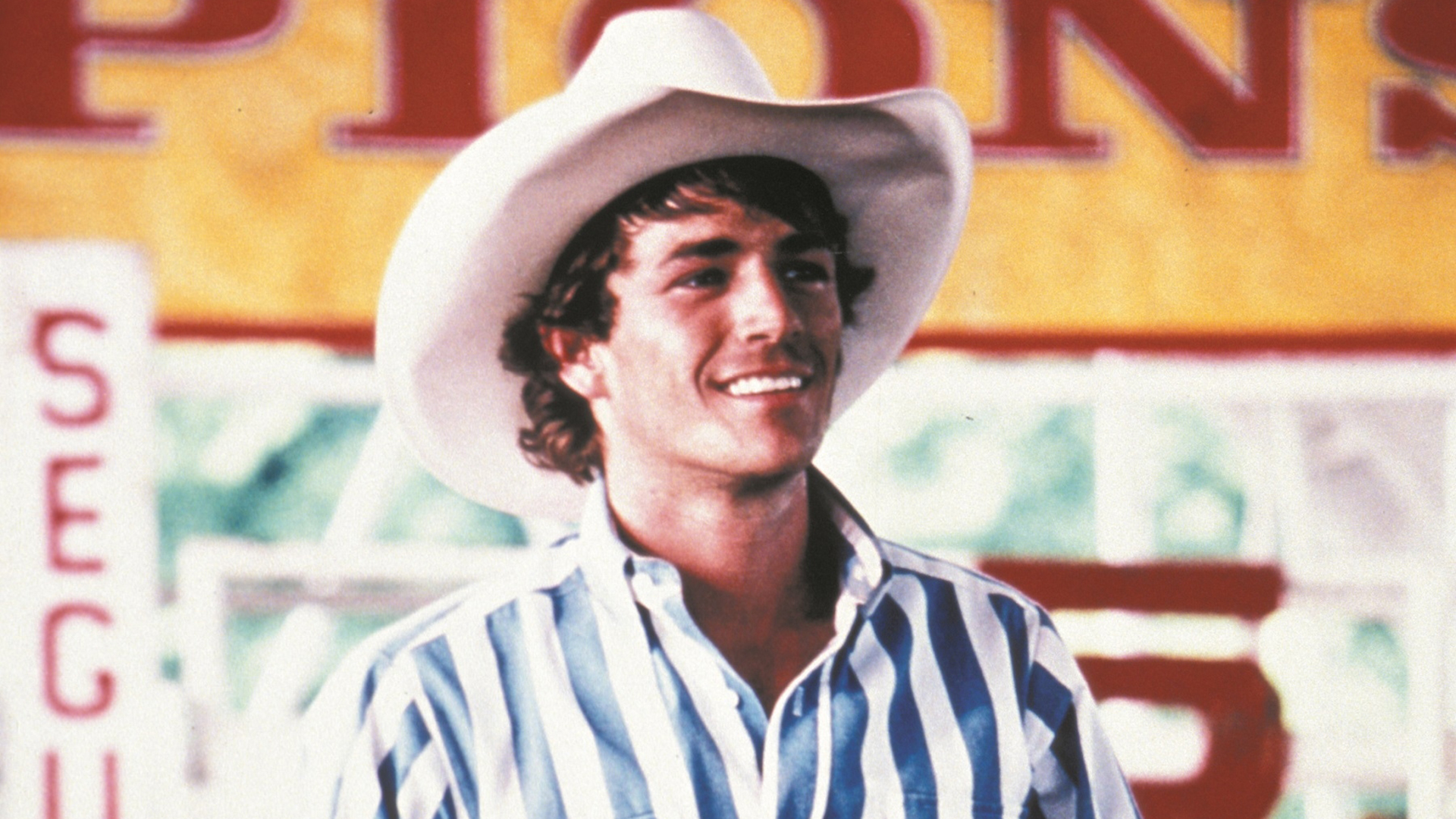 PUEBLO, Colo. – Luke Perry, who played the role of Lane Frost in "8 Seconds," has passed away after "suffering a massive stroke," his rep Arnold Robinson informed media outlets Monday.
"8 Seconds" is one of the most famous rodeo movies of all time. It chronicled the life of 1987 PRCA World Champion Lane Frost and his tragic death at Cheyenne Frontier Days in 1989.
Perry, 52, was influential in bringing Frost's story mainstream and, in the process, helped inspire future generations of bull riders by keeping Frost's legacy alive.
"Luke Perry was known to millions as the heartthrob on Beverly Hills 90210, but to the Western sports community he will forever be remembered as the passionate actor who brought Lane Frost back to life on the big screen in '8 Seconds,'" said Sean Gleason, CEO, PBR. "In Luke's first leading feature film role, he captured Lane's competitive and generous spirit in a very convincing way in a film that remains a favorite of bull riding fans. The PBR's thoughts are with his family and friends on this very sad day."
To millions he was the heartthrob on Beverly Hills 90210 but to the western sports community, he will forever be the actor who brought Lane Frost back to life in 8 Seconds.

The PBR's thoughts are with Luke's family and friends on this very sad day. pic.twitter.com/g1EZASKPji

— Sean Gleason (@pbrceo) March 4, 2019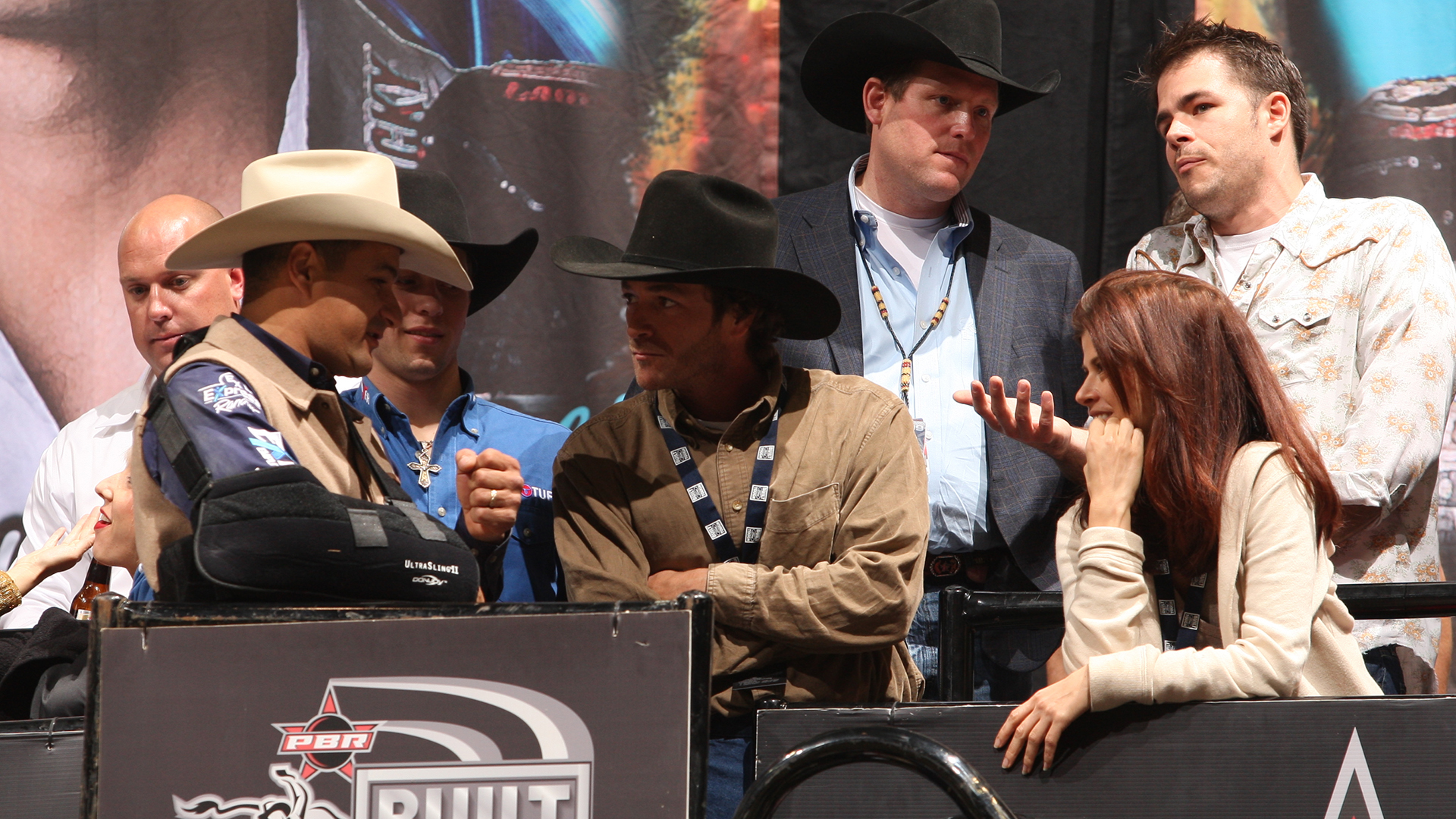 At the time of his passing, Perry was surrounded by his children Jack and Sophie, fiancée Wendy Madison Bauer, ex-wife Minnie Sharp, mother Ann Bennet, step-father Steve Bennet, brother Tom Perry, sister Amy Coder and other close family friends, according to Robinson.
"The family appreciates the outpouring of support and prayers that have been extended to Luke from around the world, and respectfully request privacy in this time of great mourning," Robinson said. "No further details will be released at this time."
Lane's parents, Clyde and Elsie Frost, expressed their condolences to all of those affected by Perry's passing as they too became close with him over the years.
"We are so saddened by the death of Luke Perry," the Frosts said in a statement. "He has become one of ours as we became close during the filming of the movie. He was so polite and respectful to us and would even come to us to ask how Lane would react in some situations. He got on several bulls before and during the filming, so he understood what it took to be a bull rider. He had the utmost respect and admiration for bull riders, and even though he went on to do so many different things, there was always a bond between him and the bull riding world.
"Our hearts and prayers go out to his kids Jack and Sophie and his mother. I just wish we could give them a hug.
"This is such a tragedy but we know even out of tragedy, God can bring good. We just pray for his family and friends, and hope for comfort for them during this difficult time."
The PBR held its inaugural season the same year (1994) in which "8 Seconds" was released.
PBR co-founder Cody Lambert, one of Frost's best friends featured in the film, believes the movie helped the PBR grow in its early years and was an asset to the Western sports industry.
It has also helped keep his friend's memory alive for future generations.
"'8 Seconds' honored Lane in a way that I never thought it could," Lambert said. "To me, the real Lane is not the guy in the movie '8 Seconds,' and he is a lot larger than that to me. But most people, their only connection with Lane is what they learned in that movie, so they have a great respect for him even though they don't really know him.
"It did a lot for me personally because of what that did, but as far as our sport or our industry goes, '8 Seconds' has done a lot for it. It has done a lot of positive and very little negative, if any."
Born Coy Luther Perry III in Mansfield, Ohio, and raised in the small community of Fredericktown, Perry moved to Los Angeles to pursue acting soon after graduating from high school.
Perry eventually appeared in soap operas such as "Loving" and "Another World" before reaching stardom with his role as Dylan McKay on "Beverly Hills 90210" in 1990.
"When he got the '8 Seconds' gig, he was really well known," Lambert said. "Everybody recognized him everywhere he went even before that movie."
Perry, though, became iconic to the Western world with his role as Lane Frost.
It was a story Perry fell in love with, and also one he took extremely seriously.
Perry, who had never ridden a horse before, enrolled at 2018 PBR Ring of Honor inductee Gary Leffew's bull riding school in California to help prepare for the role.
"I'm an extremist," Perry told the Fort-Worth Star Telegram in 1994. "I figure that if Lane Frost rode bulls and got famous for it, and if I'm playing Lane in the official story of his life, then I need to be up there on the back of that creature, trying to hold on."
Lambert said that Perry was extremely committed to making sure he portrayed Lane to the best of his abilities.
They talked frequently during the filming, and the two stayed in contact over the years.
"He took the role very seriously," Lambert said. "It was a big deal to him for us to approve of the job he did. He was a kid from the Midwest that was easy to relate to. He wanted to do a good job. He wanted to represent us well and well after that. It probably did a lot for his career too, but he was pretty hot at the time as an actor because his career was in a good place because 'Beverly Hills 90210' was really popular at the time."
Perry fell in love with the Western world and grew to appreciate Frost, his legacy and the sport of professional bull riding.
He attended the 2009 PBR premier series event in Anaheim, California, and pulled Mike White's bull rope.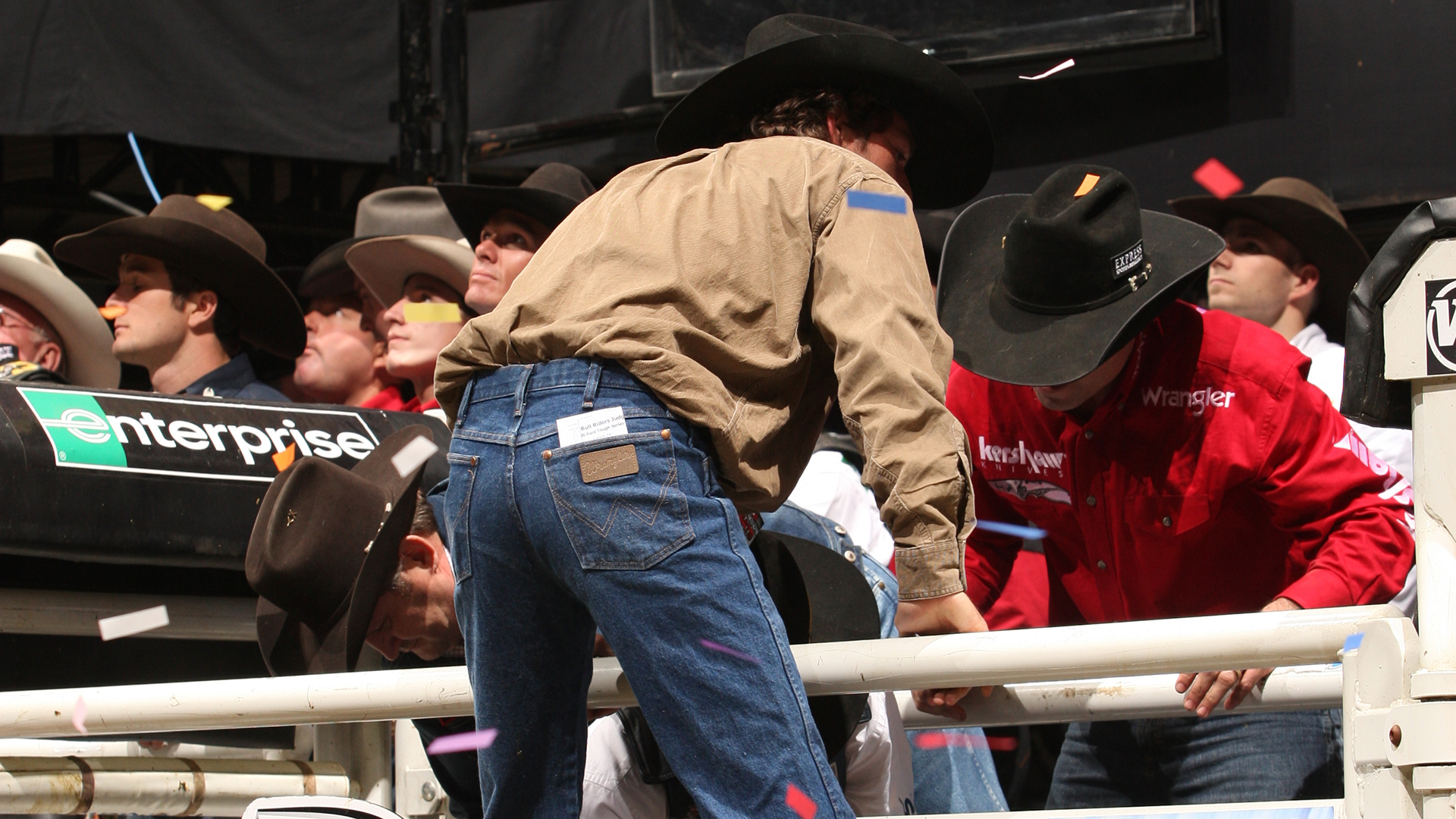 "I feel connected to this sport still, in a way," Perry told American Cowboy's Lauren Anthony in 2014. "I've played other athletes, but I've never felt connected to anything else like I do bull riding."
Perry was never a bull rider, but he could relate to the value Frost put in family, friendships and people.
"(Lane) was a very humble champion and he was comfortable and well-suited to the spotlight in a way that few people are," Perry said. "The thing I learned about Lane that I was impressed with the most was that he was a great friend. Everybody said Lane was a great guy to be friends with. All bull riding stuff aside, I value my friends very highly and a true friend in this life is hard to come by, and you should treasure them. He was a good friend to a lot of folks and that was great to hear.
"Both in the arena and in life, Lane epitomized what bull riding is about. It's about getting up off the ground and trying again and helping your friends to do the best they could do. That's what bull riding is about, and these are the toughest athletes in the world... They are unique, and a breed apart, and they stand out in my mind for that reason. They possess an integrity that you have to have to be able to do that."
Perry remained involved within the Western world by working with the charity organization Western Wishes.
"He would still go to charity functions that were rodeo or bull riding, or anything that people knew him from the movie '8 Seconds' more than anything else," Lambert said.
In the quarter century since "8 Seconds" debuted on February 25, 1994, the movie, which was directed by John G. Avildsen, has survived the industry's switch from VHS to DVD to digital.
"8 Seconds" continues to be a must-see for any bull rider, Western sports athlete or fan.
People continue to ask Lambert about the movie nearly every weekend when the PBR Director of Livestock is at events.
"It is funny that this many years later there is not an event that we go to that somebody does not come up with their kid and they want to tell me how many times they have seen '8 Seconds' or want to ask me something about the movie or want me to sign a DVD," Lambert said. "It brought a lot of attention to our sport.
"You hate to hear Luke passed. I was just sad to hear it."
Follow Justin Felisko on Twitter @jfelisko