Be Cowboy: Enter the cowboy in your life for a chance to win
By : Darci Miller
March 11, 2019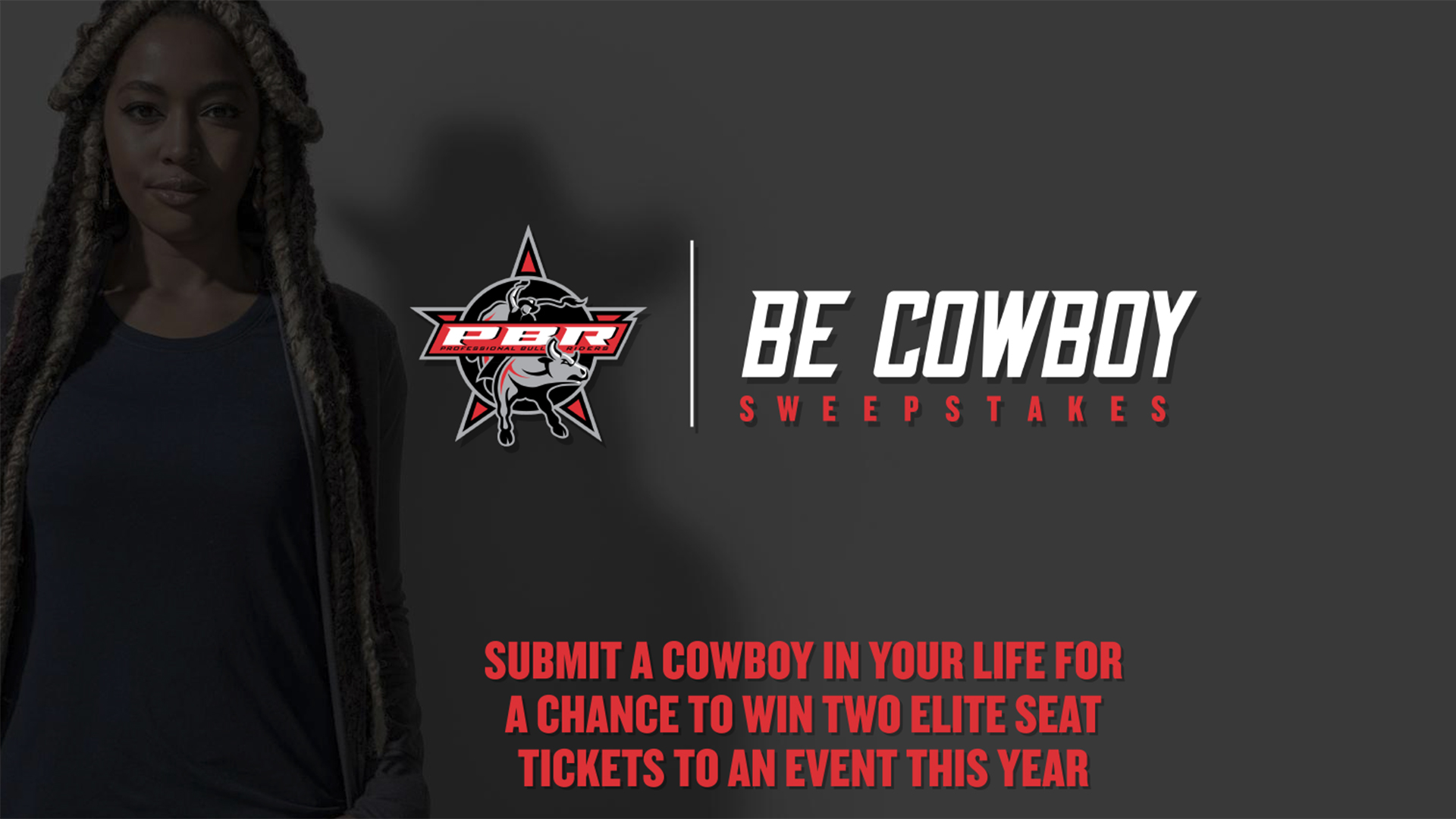 Cowboys are everywhere.
Look past the boots, hats and spurs. Livestock is optional and being a boy is certainly not required.
In the modern era, cowboys are those who embody the Cowboy Code of toughness, courage, respect, determination and patriotism. Cowboys know the value of hard work, honesty and of never giving up.
With the launch of PBR's Be Cowboy campaign, it's now time for fans to nominate the cowboys in their own lives.
For a chance to win two Elite Seats tickets to a future PBR event, tell us about someone in your community who defines what it means to Be Cowboy.
One lucky cowboy will be selected as the winner before each remaining Unleash The Beast event.
Winners will receive a VIP experience including premium seating, a behind-the-scenes-tour with riders, stock contractors and Flint, a pre-party reception and much more.
Visit pbr.com/BeCowboySweeps to enter.