PBR launches "Summer of Rodeo Series," available on CBS Sports
By : Andrew Giangola
June 25, 2019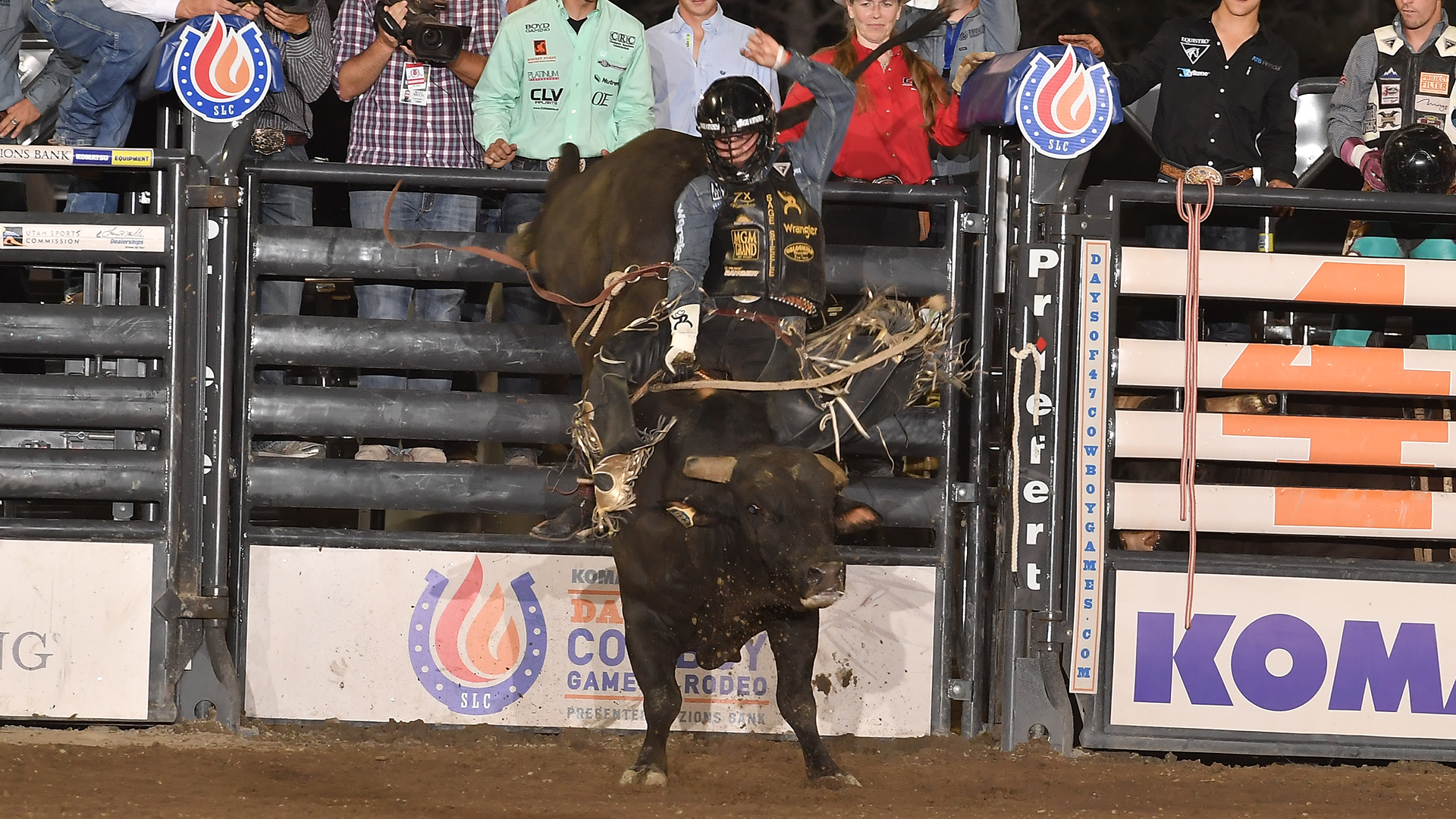 PUEBLO, Colo. – As PBR (Professional Bull Riders) continues to promote western sports beyond its traditional bull-riding base, the league is bringing fans a slate of summer rodeo coverage on CBS and CBS Sports Network.
The B&W Trailer Hitches Summer of Rodeo Series will provide 9.5 hours of televised coverage of several marquee summer rodeos, including two broadcasts on CBS.
The action begins July 5 with ten days of coverage of the Calgary Stampede on CBS Sports Network, as well as a recap broadcast on CBS scheduled for the rodeo's final day, July 21. The ten-day event, which bills itself as "The Greatest Outdoor Show on Earth," traces back to 1886 and as one of Canada's largest festivals, draws over a million visitors each year.
PBR will also bring fans action from the Days of '47 Cowboy Games and Rodeo in Salt Lake City beginning on July 19. A Gold Medal Round highlight show will be broadcast July 28 on CBS.
The rodeos will be the second and third on network television this year, following the WCRA's Titletown Stampede Showdown from Green Bay previously televised on CBS on June 2.
As PBR gets set for the second half of the 2019 season, rounding out the Summer of Rodeo, CBS will broadcast a one-hour mid-season recap on August 4, which will also include WCRA events and National High School Rodeo Finals.
"Western sports continue to grow across the country, helped by great exposure on CBS," said Sean Gleason, CEO, PBR. "We're thrilled to bring fans an exciting slate of rodeo action, including two more network television broadcasts this summer. Following the success of the WCRA's Titletown Stampede Showdown, we believe there's a strong market for rodeo on network television."
Additionally, PBR's digital network, RidePass, will exclusively carry more than 250 hours of rodeo this summer, including Calgary Stampede, Days of '47 Cowboy Games & Rodeo, National Junior High Finals Rodeo from Huron, South Dakota (June 23 – 29) and National High School Finals Rodeo from Rock Springs, Wyoming (July 14 – 20).
Full Television schedule for the Summer of Rodeo Series (all times EST, subject to change.)
B&W Trailer Hitches Summer Rodeo Series Calgary Stampede
July 5th-July 15th Calgary Stampede
o 10 CBSSN (30 Minute) Post/Preshow Broadcast schedule
Day 1: 7/6 – 11:30 PM
Day 2: 7/7 – 2:30 PM
Day 3: 7/8 – 11:30 AM
Day 4: 7/9 – 11:30 AM
Day 5: 7/10 – 11:30 AM
Day 6: 7/11 – 11:30 AM
Day 7: 7/12 – 11:30 AM
Day 8: 7/13 – 11:30 AM
Day 9: 7/14 – 1:30 PM
Day 10: 7/15 – 11:30 AM
B&W Trailer Hitches Summer Rodeo Series Recap from Calgary Stampede
o 1 CBS (1 Hour) Recap Show from Calgary
§ Final Day: July 21st 1:00-2:00 ET
B&W Trailer Hitches Summer Rodeo Series from Days of 47 Cowboy Games & Rodeo
19th-July 24th Days of 47
o 5 CBSSN (30 Minute) Post/Preshow Broadcast schedule
§ Night 1: 7/20 – 2:30 PM
§ Night 2: 7/21 – 11:00 AM
§ Night 3: 7/23 – 11:30 AM
§ Night 4: 7/24 – 12:30 PM
§ Night 5: 7/25 – 12:30 PM
B&W Trailer Hitches Summer Rodeo Series - Days of 47 Cowboy Games & Rodeo Gold Medal Round
o 1 CBS (1 Hour) Gold Medal Round
§ Gold Medal Round July 28th 12:00-1:00 ET