Frost not sure if he would have gone pro without National Junior High School Finals Rodeo championship
By : Justin Felisko
June 25, 2019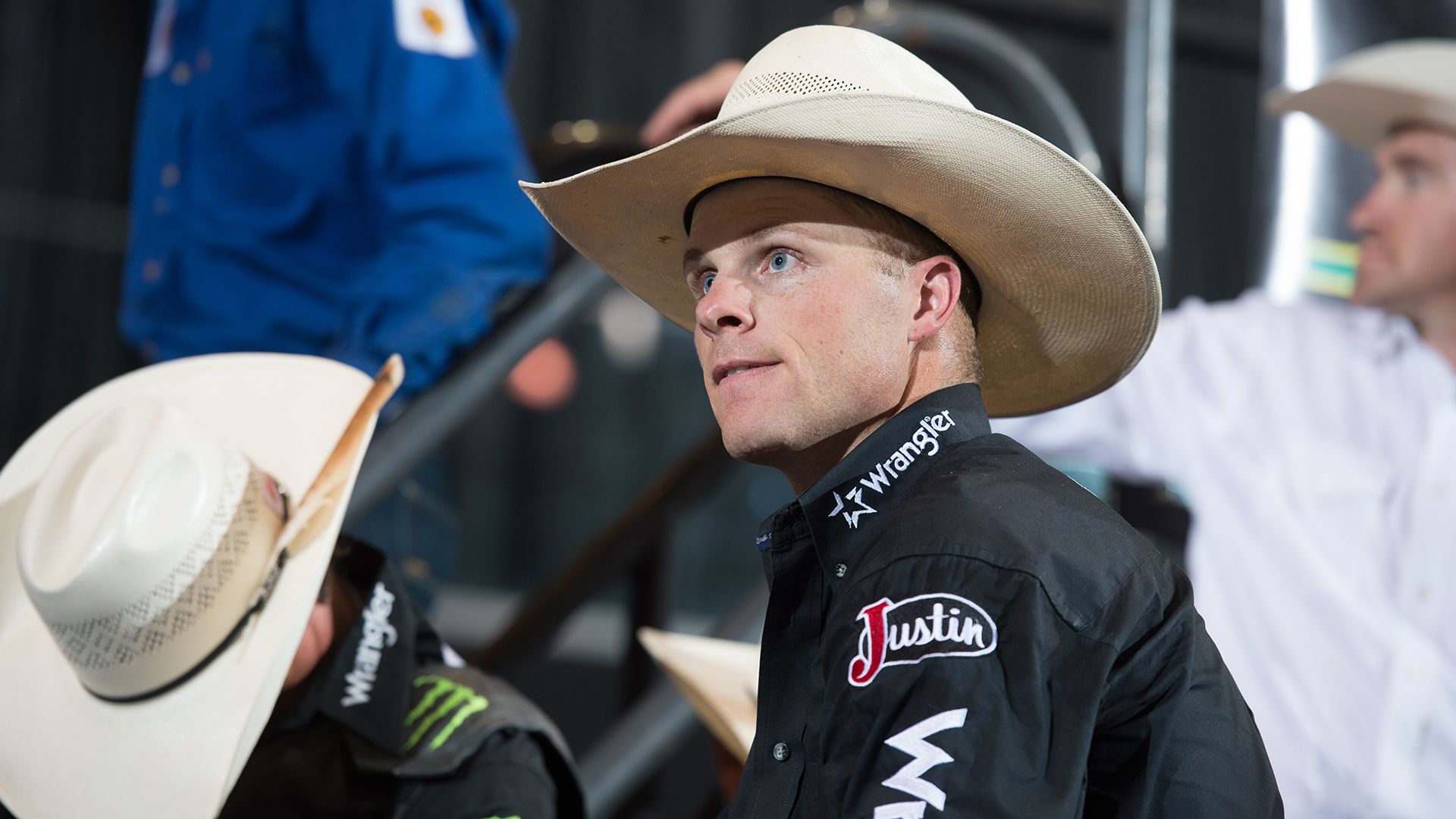 PUEBLO, Colo. – Joe Frost has no problem admitting that he was a scared freshman when he stepped foot inside Union High School in Roosevelt, Utah, in the fall of 2007.
The talented cowboy from Utah's most famous rodeo family knew he had plenty of expectations on his shoulders as he grabbed his gear bag and prepared to begin his high school rodeo career.
Like many high school freshman, Frost had the same fears and worries that many kids have as they begin their formidable teenage years.
He also had his own doubts about his athletic abilities despite his family background.
If anything, being a member of the Frost bloodline carries with it an extra level of expectation.
Could Joe compete with the best rodeo athletes in the nation?
Frost, who is a second cousin to the late Lane Frost, would continuously tell himself the same thing every day he wanted to doubt himself.
"You are supposed to be the best freshman in the nation," Frost would think to himself.
"I had to live up to that," Frost, the No. 23-ranked bull rider in the world today, explained earlier this year. "I rode a lot of bulls that fall in high school rodeo just because I had that to stand on for my own confidence. I had to live up to (my junior national title).
"That made me rise up a little bit."
A few months earlier, Frost had experienced the bitter taste of defeat and the glory of victory in the same week.
Frost had gone into the 2007 National Junior High School Finals Rodeo as one of the most talented competitors in the boys goat tying and believed he had a really good shot at winning the national title.
However, Frost had some trouble with his horse and wound up making a bad run, costing himself a championship.
That agony was fresh on his mind as he prepared for his final out in the bull riding competition.
"I was just thinking, 'I am going to ride this bull no matter what because I don't want to leave with nothing,' Frost said. "I was coming back 11th, and I rode that bull, and everybody in front of me bucked off."
Frost was the 2007 junior bull riding national champion.
It was the first national title for the Utah cowboy, and it was the beginning of what has turned into a successful professional career.
Fans can watch the next generation of rodeo talent compete this week at the 2019 National Junior High School Finals Rodeo exclusively on RidePass.
Frost has qualified for five Wrangler National Finals Rodeos and is now in pursuit of his first PBR World Finals qualification and a Rookie of the Year title.
A lot of his success, though, can be traced back to that first title in 2007.
In fact, Frost may not have even pursued a bull riding career if not for that title 12 years ago.
"I know for me, probably the biggest (title) as a bull rider was the junior high national title," he said. "At that point, I was still really scared as a bull rider. I could ride really good but I was having trouble with that fear factor.
"If I didn't win that, I don't know if would even be a bull rider today. I may have just been a calf roper. At that time, that was something I really needed. It helped me and propelled me to have the confidence to keep going."
Frost would use that confidence gained from the NJHSFR to eventually win a calf roping state title in Utah, two all-around state titles and a bareback state riding title.
"I did never win the bull riding state title, but I won other state titles that meant a lot to me," he said.
Frost, who graduated high school with a 3.77 GPA, also went on to win the National High School Finals Rodeo bull riding championship three years later in 2010.
He nearly became the first back-to-back national champion the following season, but fellow Utah native Tyler Bingham held him off in 2011.
Frost understands that at the end of the day he was simply the first loser, but he still takes tremendous pride in knowing he did all he could during his senior year of high school.
"It's the biggest accomplishment for me that nobody knows about," Frost said with a laugh. "Nobody has ever won back-to-back national titles, and I won it my junior year and came back my senior year and rode all three bulls and ended up second.
"It is kind of funny, when you win the National High School Finals, it is everything, but if you don't win first, you might as well not win anything because nobody really gave a shit. But for me, it meant a lot that I came back and rode all three bulls. We were the only two guys to ride all three bulls that year. But it meant a lot to me to have come back that year and have done everything that I could to try and win that second one."
RidePass will also be the exclusive home for the 2019 National High School Finals Rodeo on July 14-20.
Frost will next be competing in a PBR-sanctioned event at the 2019 Calgary Stampede (RidePass) where he will look to add another prestigious event victory to his resume.
2019 has been his first full season in the PBR. He is 9-for-24 (37.5 percent) in seven Unleash The Beast events and is sitting eighth in the ROY standings.
Frost recently finished in 11th place at the Dakota Community Bank & Trust Touring Pro Division event in Bismarck, North Dakota, with an 88-point ride on Humberto.
The Randlett, Utah, native will continue his push at the 2019 PBR World Finals, and potentially a world title, when the Unleash The Beast resumes on July 22-23 with Last Cowboy Standing at Cheyenne Frontier Days.
Frost has that junior title, high school title and a College National Finals Rodeo championship (2014) on his resume, and he is continuing to look up.
"Now all I am lacking is a professional world title, but we are still working on that," Frost concluded.
Follow Justin Felisko on Twitter @jfelisko