10 years later: Outlaw reflects on his National High School Rodeo title
By : Andrew Giangola
July 11, 2019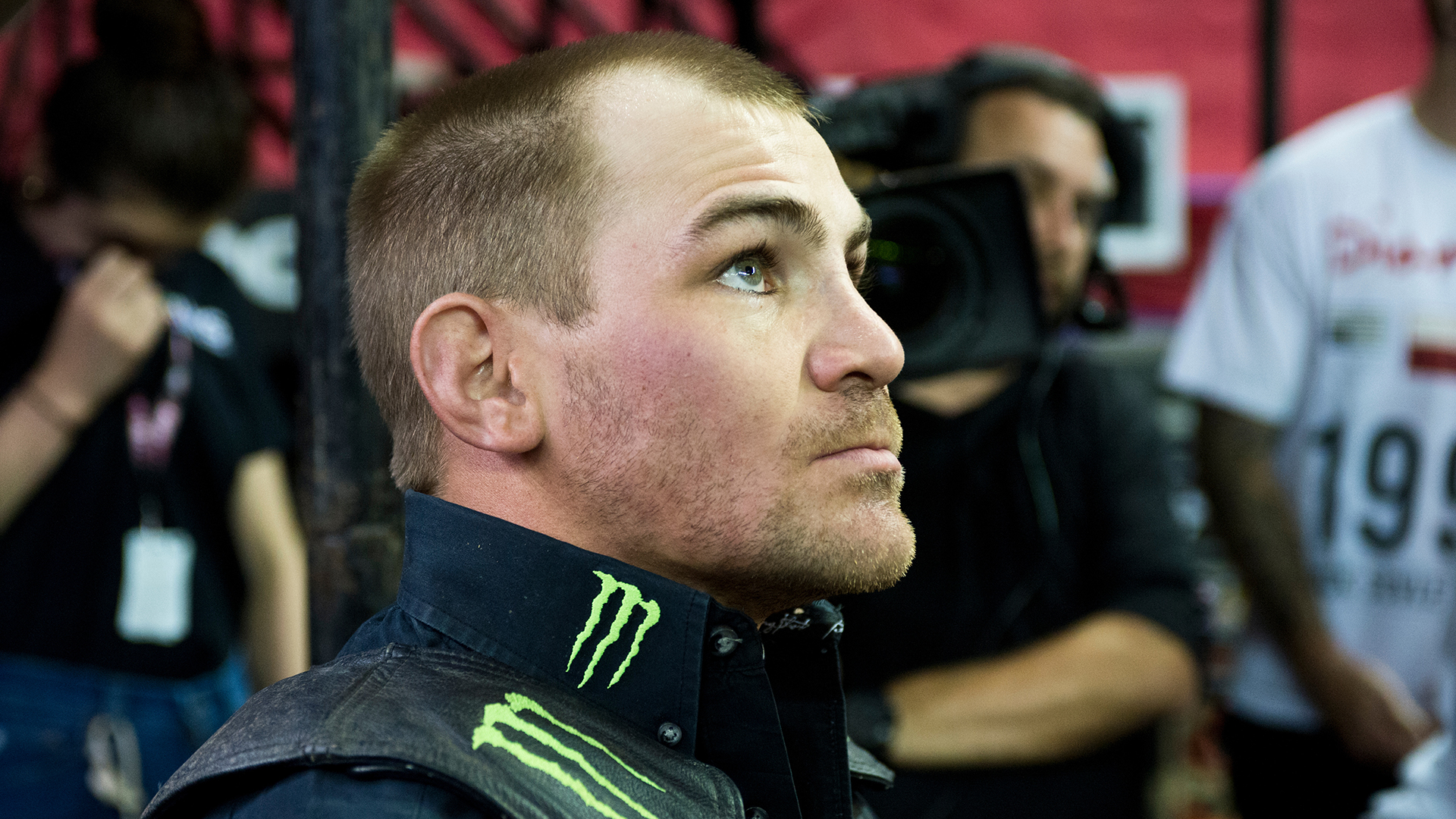 Every athlete starts somewhere.
In second grade, Chase Outlaw's teacher asked him to write a letter to himself. Chase wrote about the only thing in life he wanted – to be a professional bull rider.
If that note shows an eager boy's early intent, high school rodeo was where Chase would make his bones as an athlete.
An Arkansas high school freshman in 2008, Outlaw finished second in the National High School Finals Rodeo.
"I told myself, 'I am gonna come back and win next year,'" he said.
When first getting on bulls, Outlaw had been competing against developing riders such Sage Kimzey, Brennon Eldred and Cody Teel. The field was stacked.
And 10 years ago this week, Outlaw emerged as the world's top high school bull rider.
"I had my mind made up to be a bull rider, and (winning the high school title) did everything for my confidence," he said.
Today, more than 12,500 students from 43 states, five Canadian provinces, Australia and Mexico compete in high school rodeo. The National High School Finals Rodeo, this weekend celebrating its 70th anniversary, draws more than 1,500 students as well as 100,000 fans to Rock Springs, Wyoming, where it's become known as "The World's Largest Rodeo."
All the action is available on RidePass live and on demand, beginning on Sunday, July 14 through Saturday July 20.
Competing in high school helped Outlaw in many ways on and off the dirt.
"High school rodeo taught me how to get up and down the road at a young age without mom and dad, how to travel and be a man and handle yourself out in the rodeo world," he said.
No one would ever compare Chase Outlaw – 5 feet 6 inches of ever-present enthusiasm – to a wallflower. But high school rodeo taught him to truly put himself out into the world – advice he now gives young riders.
"You've got to be willing to get out of your comfort zone if you want to succeed and be great," Outlaw said. "You've got to live on the edge and not be afraid to take risks. Don't be scared to take chances. Don't be scared to venture out."
Moving on to the professional ranks following high school is a big jump for any young athlete, even one crowned the nation's best. Competing against the top high school riders was a dress rehearsal to the big show.
Pressure is pressure, whether getting on bulls in T-Mobile Arena for a shot at the PBR World Championship or the Sweetwater County Events Complex to be called the world's best high school bull rider.
"To be successful in the high school ranks and perform under pressure there carries into the professional level," Outlaw said. "It's worked out for me so far, and I can't complain. I'm having a great career since high school rodeo."
It's a feat of modern medicine, the manufacturers of titanium plates and facial mesh, and Outlaw's own intestinal fortitude that his career has continued after a brutal wreck in Cheyenne last July.
The bull War Cloud jerked Outlaw's face down, breaking 15 bones on each side of his face along with his eye sockets.
"He was pretty close to having a pan-facial fracture, which is when all major bones are broken in your face," on-site physician Dr. William Wyatt told the Globe & Mail of Canada. "On a scale of one to 10, he was a nine."
During 12 hours of immediate surgery, Dr. Wyatt inserted 68 screws, 11 titanium plates and four pieces of mesh into Outlaw's face.
He was back on a bull 74 days later.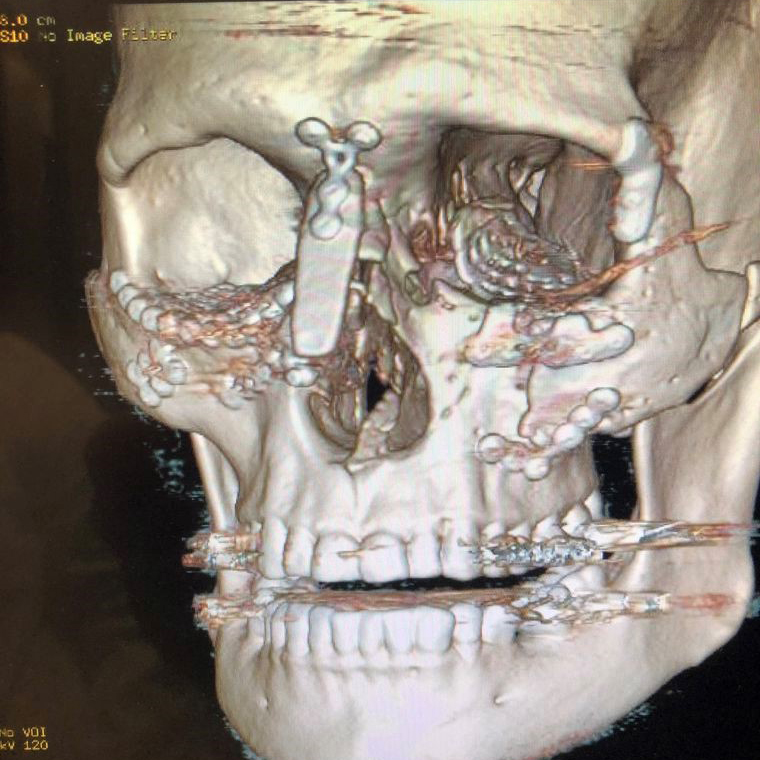 "That could have been the end of my career if I let it; heck, would have been the end of most guys' careers," Outlaw said.
"I knew I wasn't done. The next goal is to be a World Champion and fulfill that goal. I was not about to let that injury sideline me from getting that goal."
Refocused, rejuvenated, and thankful to be living his dream, he has never ridden better.
On Monday at the Calgary Stampede, Outlaw notched the highest score of the week at 90 points on Rhythm & Blues to finish second in Pool A competition where the No. 3-ranked bull rider in the world is in contention for the $100,000 victory prize at the prestigious Canadian rodeo and precious points toward the PBR World Championship.
"Setting in third in the world, I'm having a good year, the best in my career," Outlaw said.
"I realized what I had before I lost it. It's turned my career around. It all happened for a reason, and it's a good thing it did happen. It helps light the fire."
Those flames haven't subsided a lick since Outlaw wrote himself a note in second grade.
Or since beating the best bull riders in Wyoming 10 years ago for the high school title.
Or in his quest to again be top cowboy and get that gold buckle in November.
The field is again stacked. The bulls are rank. In second-half run up to Vegas, including PBR Majors in Cheyenne and Nashville, Outlaw, now wearing a helmet, will likely be rocked again. But so will the other riders.
Whatever the outcome when the chute opens the last time at World Finals, Outlaw is living every day like, well, an outlaw.
He has no low gear, let alone an off switch. Or regrets. Everything is to the hilt.
He learned in high school rodeo to venture out and take risks. Ever since, the torpedoes have been damned.
"It don't seem long ago that I won the high school finals, but it's been 10 years," Outlaw said. "It feels like last year. I feel like a rookie. Time sure does fly when you're having fun."