Neal Gay's perseverance catapulted rodeo into the limelight
By : Darci Miller
October 03, 2019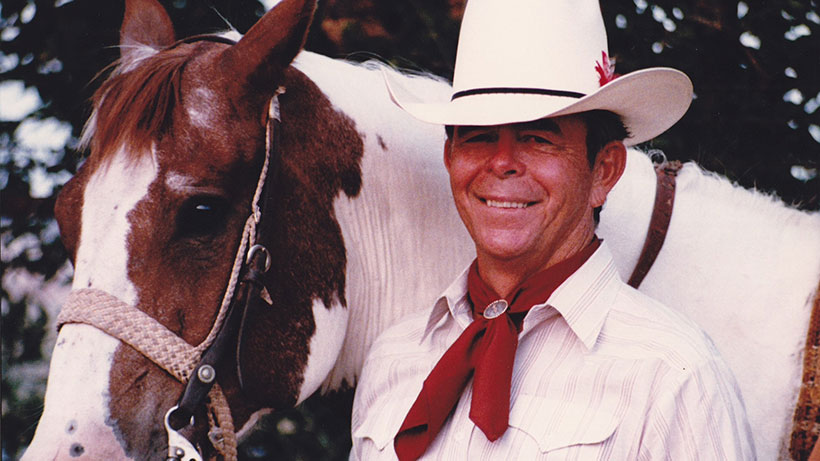 PUEBLO, Colo. – An idea that changed the face of the Western sports world forever was born in a truck in 1957.
Neal Gay and Jim Shoulders were loading up to leave a rodeo in California when Gay was struck with inspiration, and he turned to his friend.
"When I get back home," Gay told him, "I'm going to see about buying some property up there in Mesquite and starting a rodeo."
"Yeah, I'll bet you do," Shoulders replied, skeptical.
But as the pair drove home to Texas, and Shoulders handed Gay a check for $10,000.
"I don't know about this, Jim," Gay said. "I don't know how I'm ever going to pay you back."
"I'll help you," Shoulders said.
The rest, as they say, is history.
The two founded the Mesquite Championship Rodeo in Mesquite, Texas, a venture that would go on to revolutionize the way Western sports are consumed by fans around the world.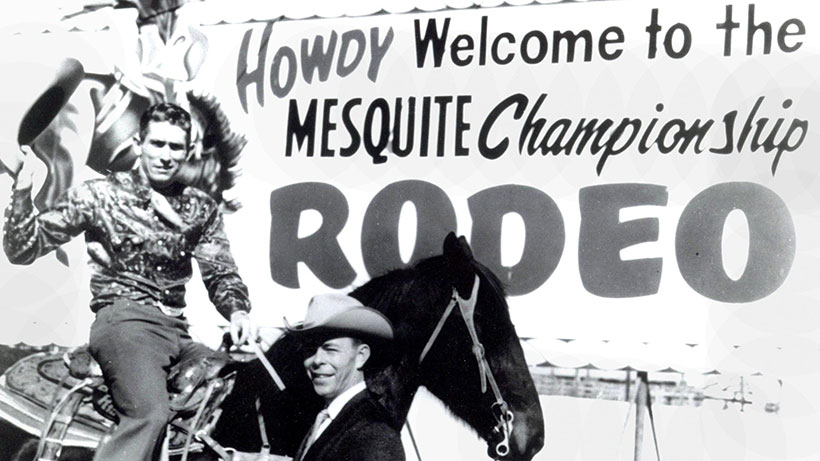 On Nov. 5, Gay, now 93, will receive the Jim Shoulders Lifetime Achievement Award at the 2019 PBR Heroes & Legends Celebration in Las Vegas. The award is given annually to non-bull riders whose efforts have helped grow the PBR.
Gay, however, was indeed a bull rider. He began his rodeo career as a contestant in 1945, riding bulls, saddle broncs and bareback horses, and wrestling steers.
"I think I got started in rodeo because I didn't want to work," Gay said with a laugh in an interview that will air during the Heroes & Legends ceremony. "But I found out right away that I'd made the wrong step."
He and Shoulders founded the Mesquite Championship Rodeo in 1958 after Gay bought the land and built the arena. Located in an area that was difficult to find and access, and coming from such humble beginnings, Gay spent some of those early weekends wondering if he could even afford to turn the arena lights on.
Gay's sons Pete, Don and Jim – all of whom went on to have esteemed rodeo careers of their own – grew up hard at work at what turned into the family rodeo. Their dad required that they all finish high school before they truly began their competitive careers, so they spent their childhoods and teen years learning the business in Mesquite.
"It was a family deal, and you had to bust it for the rodeo," Pete said. "His whole life and what he meant to me is one word, and that's perseverance. And without this perseverance, all of this, everything, would not be."
Don, an eight-time World Champion bull rider in the PRCA and a member of the PBR's Ring of Honor, agreed.
"My dad's a tough guy," he said. "Whenever he wanted to make something happen, he did it. And when he set his mind to something, one way or another he would get it done. When you put your mind to something, if you work hard enough, if you work smart enough, and you're not going to quit, then eventually you'll get it done, and that was what he imparted on all us boys.
"If I heard it once, I heard it a million times: 'That's a great excuse, but it's still an excuse.' So that's pretty much the end of the story. There's no gray area, there's no democratic debates. He'd always say you don't halfway rob a bank. You either did or you didn't."
Gay unequivocally did nothing halfway.
"Well, I guess hard-headedness more than anything else," Gay said with a laugh of what kept him going in those tough early years. "But I just felt like that it would eventually work, and it did. I'm not one that gives up very easy."
This spirit of perseverance helped Gay turn his rodeo into the place to be for Western sports fans, which eventually included Presidents Ronald Reagan and George W. Bush.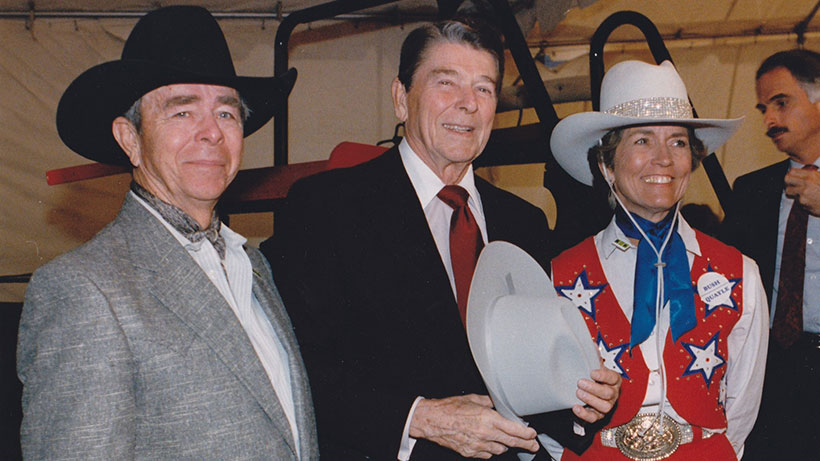 Part of the revolutionary power of Mesquite was that it aired on television.
Gay had a friend in the TV business who thought it would be a good idea, and he struck a deal to get the rodeo filmed and aired on TV on the east coast.
Suddenly people were flocking to Mesquite – population 27,000 in the 1960s – to the point that Gay added a performance to the rodeo. Now, instead of just Saturday nights, the Mesquite Championship Rodeo would run on Friday and Saturday nights for nearly six months a year.
It became a staple on TV and can now be seen worldwide on cable, a model that the PBR has come to emulate.
"'It never hurts to be a little lucky' is another one of my daddy's sayings, and Jim Shoulders' to boot, so they were in the right place at the right time," Don said. "They took the Mesquite Rodeo and they took the PBR, which was a new product, and put it before the public, and gosh, it just took off. A wonderful success."
Gay was inducted into the ProRodeo Hall of Fame as a stock contractor in 1993, but he says receiving his old friend and business partner's namesake award means more to him than just about anything.
"Jim Shoulders was my hero," he said, pausing to wipe his eyes. "He was the best friend I ever had, but he was the best cowboy that ever went to a rodeo. And he was a different kind of a guy. Didn't everybody like him. I did. I loved him.
"It's quite an honor to get the Jim Shoulders Award, I'll tell you that. I probably don't deserve it but I'm tickled to death I got it."