#InCaseYouMissedIt: Twinning in the Twin Cities, bald is beautiful and more
By : Darci Miller
October 07, 2019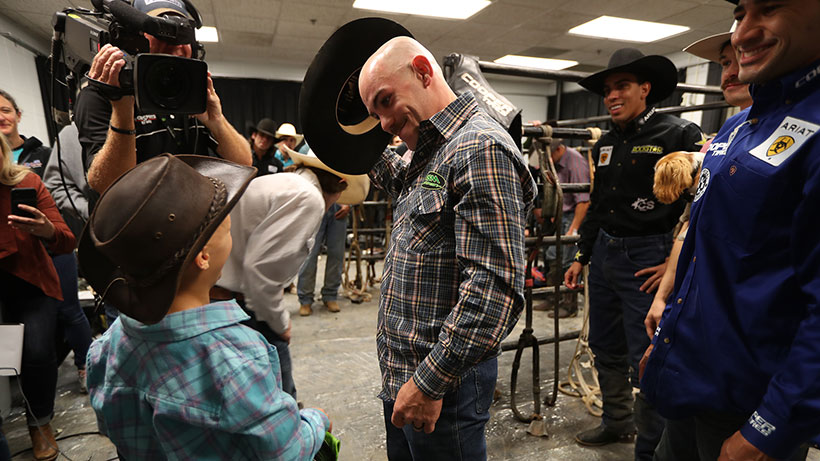 Did you see what de Souza did in Minneapolis? No, not that one, the other one. Plus, Jess Lockwood cut into Jose Vitor Leme's world lead, Bad Touch stayed unrideable and the cowboys shared the locker room with a very special little girl. Miss a moment of the action this weekend? Here's what happened around the PBR.
On the Unleash The Beast…
The premier series returned to Minneapolis for the first time since 2006, and Alan de Souza emerged victorious for the first premier series win of his career. Now ranked No. 24, he joins identical twin Alisson on tour.
Stop us if you've heard this before: Dalton Kasel won a round. The rookie phenom won Round 1 for his sixth round win of the season.
And, uh, stop us if you've heard this before: Jess Lockwood won a 15/15 Bucking Battle. The world No. 2 won his league-best fourth 15/15 round in Minneapolis to cut into No. 1 Jose Vitor Leme's lead.
Lockwood also finished third in the Minneapolis Invitational, earning 420 world points overall.
Diverging from their normal consistency, the Top 4 world title contenders were all over the map with their results.
The locker room got a pep talk from Molly Steffl, a 9-year-old with alopecia who speaks out against bullying. So inspired by her story, Chase Outlaw shaved his head in solidarity.
The bulls also had a banner weekend in Minneapolis, with Bad Touch picking up his 34th consecutive buckoff.
And in his last trip before World Finals, world No. 1 bull Smooth Operator was the high-marked bull of the 15/15 Bucking Battle with 45.25 points.
Meanwhile, on the Pendleton Whisky Velocity Tour…
Ramon de Lima had a hell of a weekend at the Huntington Invitational, winning Round 1 and the overall event to climb to No. 44 in the world standings.
Up north in PBR Canada…
Thor Hoefer II went 2-for-2 to win the Grande Prairie Buckwild PBR.
Down Under in PBR Australia…
Aussie No. 1 Aaron Kleier took the title at the Monster Energy Queanbeyan Invitational.
Through the lens with Andy Watson and BullStockMedia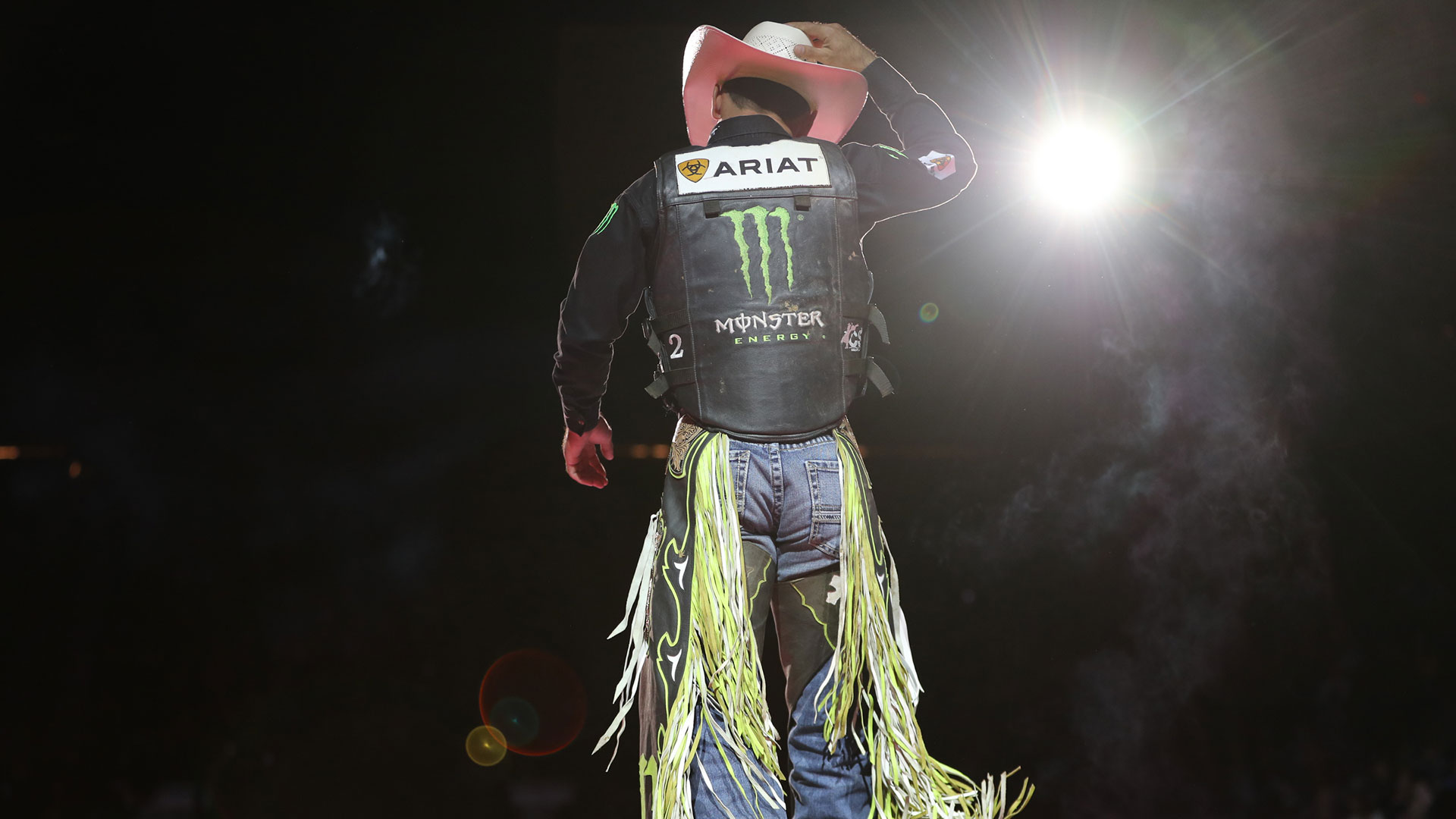 Check out the best photos from day one and day two in Minneapolis, and take a look at what Molly Steffl got up to backstage.
Social spotlight
Next stop: Dancing with the Stars?
We have questions.
Passing it on to the next generation.
That world No. 1 look.
Looking ahead
The Unleash The Beast heads to Greensboro, North Carolina, for the Greensboro Invitational on Oct. 12-13. (RidePass on Oct. 12 at 6:30 p.m. ET and Oct. 13 at 1:45 p.m. ET; CBS Sports Network on Oct. 13 at 6 p.m. ET.)
The Touring Pro Division comes to its conclusion with the Congress PBR in Columbus, Ohio, on Oct. 11.