#InCaseYouMissedIt: Lockwood slays a dragon, Davis wins Greensboro and more
By : Darci Miller
October 14, 2019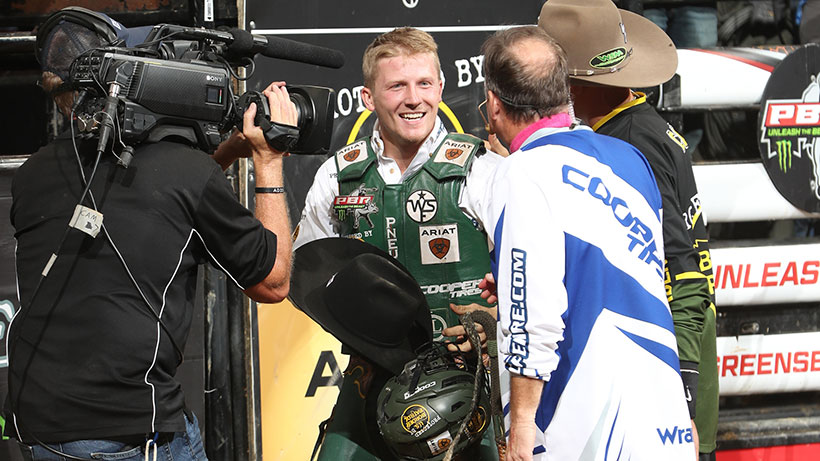 Cooper Davis took over the Tar Heel State, World Finals dreams crystallize and the Rookie of the Year race gets dramatic. Oh, and Jess Lockwood ended the second-longest buckoff streak in PBR history. Miss a moment of the action this weekend? Here's what happened around the PBR.
On the Unleash The Beast…
2016 World Champion Cooper Davis had a banner weekend in Greensboro, winning Round 1…
…and going a perfect 3-for-3 to win his second event of the season.
In Round 1, Heartbreak Kid notched his 38th consecutive premier series buckoff, just three away from breaking Bushwacker's all-time record streak of 42.
Jess Lockwood, however, picked the bovine in the championship round draft and ended the streak with a monster 93.75-point ride.
No. 2 Lockwood was again in position to gain some ground on No. 1 Jose Vitor Leme.
Meanwhile, rookie Daylon Swearingen continued his ascent up the standings with a Round 2 victory.
After being cut from the premier series in March, Ramon de Lima is back and refuses to give up on his World Finals dream.
On the injury front, J.B. Mauney attempted to ride with a possibly broken leg, Lockwood avoided a serious neck injury and more.
In the Touring Pro Division…
Swearingen won the TPD regular-season finale in Columbus, Ohio, while No. 4 Joao Ricardo Vieira finished third.
Through the lens with Andy Watson and BullStockMedia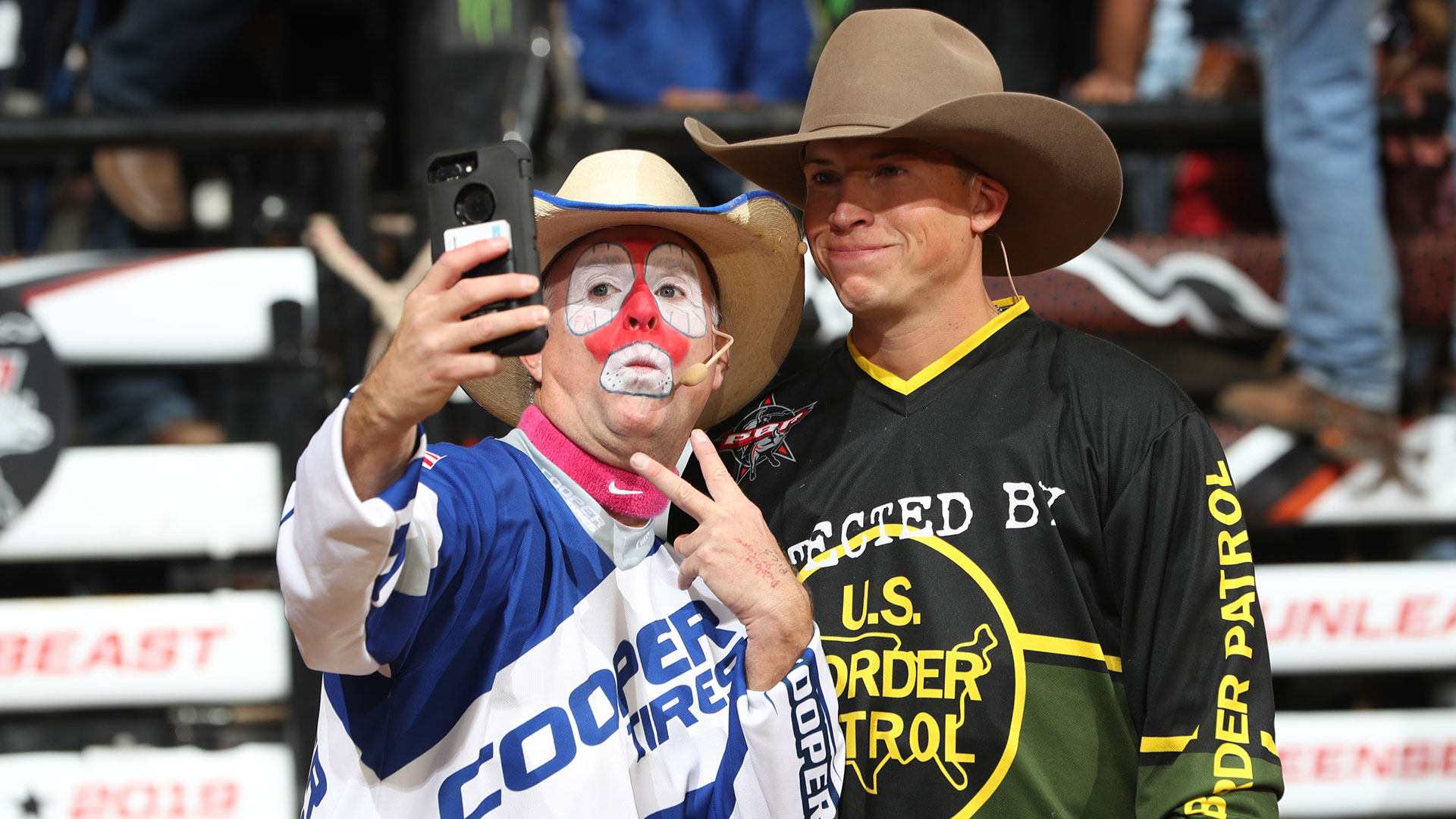 Check out the best photos from day one and day two in Greensboro.
Social spotlight
The newest member of the PBR family!
That smile though.
It's the little things.
Looking ahead
The Unleash The Beast heads to Nampa, Idaho, for the regular-season finale at the Cooper Tires Take The Money And Ride on Oct. 18-19. (RidePass on Oct. 18 at 9:30 p.m. ET and Oct. 19 at 8:45 p.m. ET; CBS Sports Network on Oct. 20 at 6 p.m. ET.)
The Velocity Tour continues with the Rapid City Rumble in Rapid City, South Dakota, on Oct. 26. (RidePass on Oct. 26 at 9 p.m. ET.)