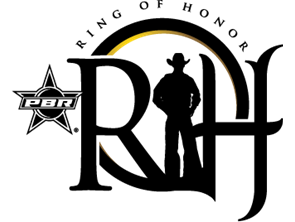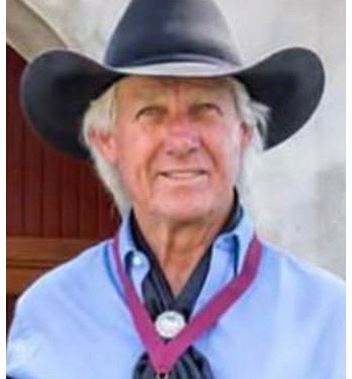 2018 Honoree:
Gary Leffew is widely considered the rodeo guru of positive thinking, and it all traces back to his fateful decision to pick up a book.
In the late 1960s he was a struggling bull rider, slumping badly and crippled by self-doubt.
Then he started thinking positively.
The simple act of picking up a book – "Psycho-Cybernetics" by Maxwell Maltz – not only got his riding career back on track, but changed the course of his life and revolutionized the sport of bull riding.
Leffew got his start in bull riding late, preferring motorcycles to bulls until his dad encouraged him to climb aboard bovines instead – claiming they were safer – at age 19. He was immediately hooked, and his career got off to a fast start. Within several years he qualified for his first National Finals Rodeo appearance in 1966 and finished 10th in the world standings.
"I loved the travel, I loved the adventure, I loved the life and I loved riding bulls," Leffew said on Ride TV. He cracked a smile "And it's show business!"
But more on that later.
Things took a nosedive in 1967, with Leffew struggling through a six-month period unable to stay on a bull. That's when a friend recommended "Psycho-Cybernetics," and everything changed.
The book drove home to him that bull riding is a mental game.
From there, Leffew began meditating and using visualization tactics, or "riding bulls every day in [his] mind." He envisioned himself riding and winning, over and over again. He says he rode 50 practice bulls before he returned, but visualized riding several hundred more in his mind.
By the time he got on his first bull after his six-month slump, he had what he calls the best ride of his career and went three months without getting bucked off.
Leffew turned his revelation into the Gary Leffew Bull Riding School, which opened in 1969, a world championship and NFR aggregate title in 1970, as well as seven career NFR appearances.
"I always tell my kids in my schools, my teacher used to snap her fingers and say, 'Stop daydreaming!'" Leffew said. "I would snap my fingers and say, 'Daydream!' Because daydreaming is your rehearsing being someplace, being somebody and doing something. Being in the moment. And that is the best thing in the world for you, because it programs your mind. The next thing you know, you wake up and you're there, and you feel at home."
Leffew's impact on the bull riding world didn't stop when his riding career did.
The Gary Leffew Bull Riding School has now taught several generations of bull riders. Seventeen of his students have gone on to win PRCA World Championships, including four-time PRCA World Champion Sage Kimzey. Leffew's methods advocate a straight arm technique and encourage daily meditation with the goal of a lower level of consciousness, enabling riders to essentially dance with the bulls.
From there, Leffew went on to build an empire for himself as he branched out into the entertainment world. He's served in various capacities for commercials, music videos, movies and TV series; his IMDb page lists credits in acting, stunts and writing, as well as livestock consultant and bull riding instructor.
Perhaps his most famous work is the 1994 movie "8 Seconds" about the legendary Lane Frost, in which he taught star Luke Perry how to ride bulls using his psycho-cybernetics techniques. Perry's first-ever time on a bull, after just weeks of training, ended in a qualified ride.
Now an elder statesman of the bull riding world, Leffew says the word retirement isn't in his vocabulary.