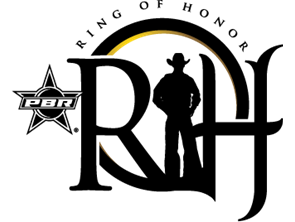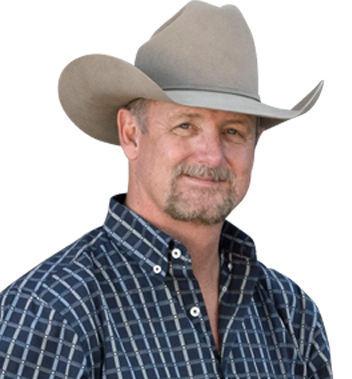 2017 Honoree:
Ricky Bolin is a busy man. As the General Manager for HatCo., the makers of Stetson, Resistol and Charlie-One-Horse Hats, Bolin's livelihood since retiring as a bull rider in 1989 is now built on hours of work outfitting cowboys instead of just 8 seconds in the arena.
Still, Bolin has never forgotten his life as a bull rider. Even though he has hung up his spurs and chaps for good, he was still beyond honored to get a special call from PBR co-founder and current Livestock Director Cody Lambert informing him that he was being inducted into the PBR's Ring of Honor.
"It meant a lot getting inducted and, of course, coming from Cody was pretty cool," Bolin said.
Lambert and Bolin were good friends from back in their rodeo days before Lambert went on to form the PBR with 19 other bull riders in 1994. Bolin was pleasantly surprised to receive the honor, especially considering that his retirement in 1989 came a few years before the formation of the PBR.
As one of the great pre-PBR bull riders though, Bolin's induction into the Ring of Honor came as a no-brainer. Given the growth of the sport, and the PBR specifically, Bolin was humbled to earn a permanent seat in the burgeoning league's equivalent to a Hall of Fame.
"It's an awesome thing," Bolin said. "We have these athletes that are finally getting recognized for what they do."
Bolin seemed destined to ride growing up in Texas. His childhood memories were built around the weekly rodeos in Mesquite, Texas, and it wasn't long before he started competing.
In fact, Bolin received his Professional Rodeo Cowboys Association card at the age of 16. With the help of some legends, Bolin was cleared to compete before the required age of 18.
"I remember I had to get Jim Shoulders and Neal Gay to sign for me," Bolin said. "You were supposed to be 18 years old in order to get that."
Not long after, Bolin qualified for his first Wrangler National Finals rodeo at the ripe old age of 19 in 1978.
Bolin always considered himself a bit of a thrill seeker. He used to even race motorcycles and had professional aspirations before he took up rodeoing full time.
"My dad told me I had to make a decision on which one I was going to do," Bolin said. "So I chose bull riding."
It was the right choice as Bolin went on to qualify for the NFR four times. He was also an 11-time qualifier for the Texas Circuit Finals, where he won the bull riding championship in 1988.
Ultimately, Bolin retired in 1989. Though it was a relatively young age to call it a career, the then 30-year-old had already experienced a lifetime of success and was ready to take on a new challenge in the world of business.
"There's very few things that I would change about those days because they opened so many doors for me," Bolin said. "I'm sitting in the chair that I'm sitting in today because of that career, and I thank God for giving me brains to walk through those doors."
With the PBR becoming a global phenomenon, and several of the best bull riders breaking $1 million in career earnings, Bolin saw himself as a sort of pre-cursor. He was one of the first cowboys to earn a major sponsorship in his career, wearing special patches and chaps in the arena.
But even he can hardly believe just how big the stage has gotten. As a leader of a company that sponsors and outfits countless bull riders and rodeo athletes, he has grown to appreciate his life on both sides of the fence.
"To see it grow to what it is today and to have the privilege to work on both sides of the fence helps me stay involved," Bolin said.
Now as a member of the PBR's elite Ring of Honor, Bolin has become a permanent part of the PBR's history and future. He is excited to see the continued growth of bull riding and Western sports.
And as for that future, Bolin wanted to leave one bit of advice for the young guns that have taken up the torch.
"I would say, 'Never shut any doors and always keep your eyes open,'" Bolin said. "Just keep your eyes open and never shut a door behind you."