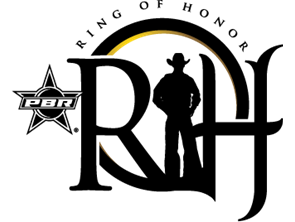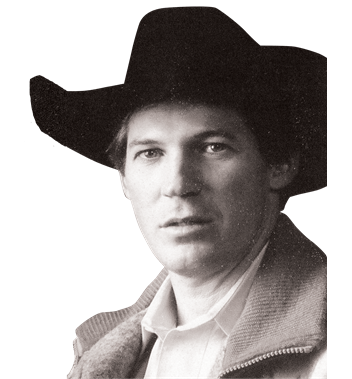 2014 Honoree:
Bull riding legend Bobby Berger qualified for the National Finals Rodeo 22 times, including eight times for bull riding. He is the 1979 PRCA World Champion of Saddle Bronc Riding and a three-time National Finals Rodeo Average Champion earned in Saddle Bronc Riding (1980) and in Bull Riding (1969, 1971). Berger is also one of only six men to qualify for three events at the NFR in one year (1971) - bareback, saddleback and bull riding.
**************************************************
It looked like an air show as one by one the planes flew overhead and landed on a small private airstrip adjacent to the rodeo ground, in Red Lodge, Montana, for a 4 p.m. performance.
It was the second of three rodeos every Fourth of July.
There would be 10 or more planes all lined up. Larry Mahan and Donnie Gay would fly in along with everyone from Bob Brown and Doug Brown to Bill Stanton and Gary Tucker as well as Phil Lyne, Bill Cornell and Shawn Davis, who gave Berger the nickname Farm Boy.
And, of course, right there alongside them would be Bobby Berger.
Earlier that afternoon they all rode in Cody, Wyoming, and would then compete again later that night in Livingston, Montana.
"You just land right there, park it, jerk your saddle out of the luggage rack and crawl over the fence and you were at the rodeo," said Berger, who spent a great deal of his career traveling throughout the 1970s with Jerome Robinson.
Good times.
That's how Berger remembers his pro career in which he qualified for the bull riding seven times at the National Finals Rodeo and 13 times in the saddle bronc riding. In 1971, he became only the second man – Larry Mahan was the first – to qualify for the NFR in all three rough stock events—a feat that would only be equaled years later by Ty Murray. Mahan accomplished it six times and Murray five, while Berger – a self-taught bareback rider – did it the one time.
berger 1
It was a hell of career that is universally remembered by those who knew him best as competitive and consistent.
And yet earlier this summer, Berger was surprised and overwhelmed when his longtime travel partner called to tell him he had selected for induction into the prestigious PBR Ring of Honor.
"Yeah, I was real surprised and real honored because with me winning the world in the saddle bronc riding in the latter part of my career, a lot of people forgot about my bull riding days," said Berger, who added the call made him feel good about his accomplishments.
Berger is being inducted in the Ring of Honor along with Adam and Gilbert Carrillo. The trio will be only the 39th, 40th and 41st members honored since the Ring of Honor was created in 1996 to recognize those who have had the most profound impact on the sport of bull riding.
The members share a common bond of courage, strength and victory, and have shown their dedication and support while playing a significant role in helping professional bull riding become what it is today.
Each member is presented with a ring featuring the PBR logo along with their name and the year of their induction during an annual Heroes & Legends ceremony preceding the World Finals, in October.
"I'm just surprised they're recognizing me, really," said Berger, pausing again in disbelief.
*****
Berger, 69, grew up on a farm in Halstead, Kansas, where his father Marlon operated a full-time farm business raising wheat and milo. He also traded cows and horses.
The younger Berger was the fifth of six kids with two older brothers, two older sisters and a younger sister.
His brothers were 10 and 11 years older and he "tagged along to watch and mimic" as they rode bulls and broncs, roped and steer wrestled locally.
After graduating from Halstead High School, Berger attended junior college in Lamar, Colorado, where he was a member of the rodeo team and the livestock judging team.
Two years later he and a friend where at a pro rodeo in Pueblo, Colorado, when Jim Houston asked if they would be willing to drive his car out to the California State Fair in Sacramento. They drove it out there, entered the rodeo, which was 10 rounds over nine days, and by the time it was over Berger had earned a full scholarship to California Polytechnic State University, San Luis Obispo.
berger 2
He spent the next two years competing with the rodeo team and professionally, while he earned an undergraduate degree in Animal Science and learned to fly planes as an active member of a flying club at Cal Poly.
Upon graduating, in the spring of 1968, he bought a small, economical Comanche with the call letters 177 MIKE MIKE.
"He flew his own little airplane — the bumble bee," said Bobby Steiner, who won the world title two weeks after turning 22 years old, in 1973, and immediately retired. Like Berger, despite never competing in the PBR, Steiner was inducted into the Ring of Honor in 2005.
"It was little and it looked like just a bumble bee," continued Steiner, who chuckled. "He flew that little some-bitch everywhere. … He was all over the sky."
"Everybody made fun of it because it wasn't as fancy as the other pilots of the day," said Robinson, who flew with Berger for the better part of a decade. "It would be like rodeoing in a Volkswagen compared to Bobby Steiner in a brand new Oldsmobile."
It might not have been comfortable – there was no air conditioning and it only had an AM radio – and it wasn't as fast as some of the others, but it was cost effective.
"If it cost him $26 to fly (to an event)," said Robinson, who referred to Berger as thrifty, "that would have been a lot."
Berger's bull riding and bronc riding skills were as consistent as that little Comanche.
He first qualified for the NFR in 1966.
H&L
Having twice qualified in the bronc riding, Berger qualified in the bull riding for the first time in 1969. He won the average at the NFR that year, finished second in the world standings a year later and then won the average again in 1971 when he finished second in the standings for a second straight year.
Robinson and Lambert said Berger is, perhaps, one of the two best bull riders never to win a world title along with Denny Flynn. Clint Branger would also be in that conversation.
"There are so many good bull riders," Robinson said, "but if there's 10 that rode better than Bobby Berger in my whole career, I don't know who they were."
"He was one of the most consistent rank bull riders of any era," Steiner said. "He would have filled his pockets in this day and age right now in these PBR deals, the way they're set up."
Robinson compared Berger's competitiveness to Donnie Gay and later Tuff Hedeman.
"It just killed him to lose," said Robinson, of Hedeman. "He was a bad loser, which in Berger's case and the thing I like about Berger was he was every bit as competitive as them, but he didn't make an ass out of himself when he didn't win. And those two did."
Robinson went so far as to describe Berger as being modest, if not charming.
In fact, in 1979, when he won a world title in saddle bronc riding two years after last qualifying for the NFR in bull riding, the gold buckle was initially awarded to another rider. Berger was as meticulous with his record keeping as he was competitive and was surprised to hear them announce someone other than him as the world champion.
"He looked hurt, but quizzical," Robinson recalled. "He wasn't stomping around or anything. When it all shook out he had won it by like $5 or something. They had to reverse it and give it to him. It was a mathematical, clerical error."
Robinson added, "He didn't wear his ego on his shirt sleeve."
Two years earlier, in 1977, Berger would have won the average in the bull riding a record third time at the NFR. However, it was one of only three years in which the PRCA to recognize the average winners because they awarded the world titles in a sudden death format during the NFR.
Had he been awarded the average title, he would have joined Flynn and later Jim Sharp as the only riders to win it three times in a career.
It was the only time in NFR history in which a bull rider rode nine of 10 bulls for a third time at the NFR.
"He was great in two events," Steiner said, "but he was seriously one of the most consistent bull riders I ever saw in any era—consistently tough. I mean, he was a sticky cat that was hard to get on the ground.
"He was the kind of guy that took that shit seriously. He was a lot of fun to be around and a great guy, but you needed to know him at the rodeo because you weren't going to see him at the party afterward. He was strictly about winning, being serious and focused. That was a little different than the way I did it."
"I'm kind of a one-track-mind kind of guy," said Berger, who recalled other riders starting the year strong but getting distracted with family issues or fishing plans. "I get onto one thing and that's all I can think about."
Berger went to the NFR seven times as a bull rider and three of those times he rode more bulls than anyone else in the world. He wasn't as stocky as Chase Outlaw is today, but far more physical than Brian Canter.
Standing only 5-foot-5, Berger was one of the shorter riders, but whatever he lacked in stature he more than made up for in strength.
Robinson said Berger would clamp down behind his rope and legs wouldn't move. Steiner likened them to vice grips. Unlike other smaller riders, he didn't stay out over the front end and would ride with his upper body, but without getting himself back on his arm and jerked over the front end.
"He had good body control," said Robinson. "He was pretty strong."
berger 3
Steiner offered this observation: "Had he just been a bull rider – well, you could probably say this about Mahan too – but had he just rode bulls and gone to more rodeos, man, I really tell you, he was unbelievable and he was for a long time."
"Bobby Steiner is right on," Robinson said. "There's no telling how good (Bobby Berger) could have been."
"Yeah, yeah, yeah," agreed Berger. "I can remember a lot of times Jerome getting us a little overbooked on our schedule. We'd land the plane and I'd be getting out and here the announcer, 'We're getting ready for the saddle bronc riding.' I'd look at Jerome and ask, 'What time did this rodeo start?' 'Oh yeah, I forgot to tell you it started at 4.'
"Man he could book us."
This October, he and the Carrillo brothers will join an exclusive list that includes the likes of Jim Shoulders and Harry Tompkins along with along with Lambert, Murray, Sharp and Hedeman as well as Adriano Moraes, Chris Shivers and McBride.
Until now, only 38 other men know how it feels – emotionally speaking – to slip that ring on their finger.
"I think that's a great call," said Mahan, of Berger's induction.
"The cool thing about it is the people they got from the before eras because without a doubt the PBR has made it fashionable to have ever been a bull rider," said Steiner, who explained the PBR has opened doors and made the spot intriguing as opposed to the wild west freak show it was when he and Berger rode. "It's cool to have been a bull rider now and for them to go into the past and get guys like Berger, I just think it's such an honor."
"He was a winner," Robinson concluded. "He knew how to win."