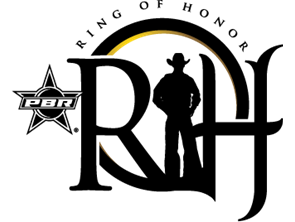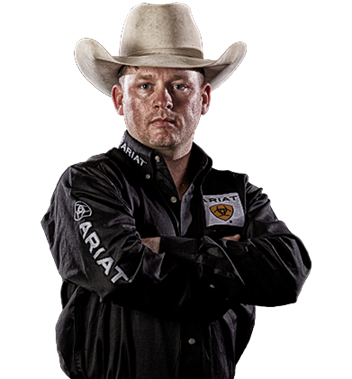 2013 Honoree:
Shivers, who retired in 2012 after competing in a record 15 World Finals, earned 93 90-point rides in his career while becoming the first PBR rider to reach the $1 million, $2 million and $3 million marks in career earnings. The two-time PBR World Champion won his first title in 2000. In 2003, he became the second two-time world champ in PBR history. Shivers earned two 96.5-point rides, including his first in 2000 on Jim Jam and his second on the 2012 Brand of Honor bull, Dillinger, in 2001.
Throughout his career, Chris Shivers was listed in the PBR media guide at 5-foot-5.
It was a measurement once taken clearly while the Jonesville, La., native was wearing his boots. For 15 years, Shivers was among the shortest riders on the Built Ford Tough Series.
In fact, when he made his PBR debut in 1998, co-founder Cody Lambert recalled Shivers didn't even look like he was 13 years old.
"He was a little guy," added two-time World Champion Justin McBride.
He may not have had the size of other professional athletes, but by the time he retired at the conclusion of the 2012 season he had made an undeniable impact in the PBR and established himself as a giant in the sport of professional bull riding.
A once-in-a-generation rider, Shivers is arguably among the greatest riders in the 20-year history of the PBR, making him an obvious inductee into the Ring of Honor along with the legendary likes of Jim Shoulders, Harry Thompkins, Larry Mahan and Charles Sampson. As well as Ty Murray and Jerome Davis.
"There's a pretty big list of guys that have done something special," said Shivers, who's never been comfortable being asked to talk about himself, "and that was a big part of my career, some meaning in it to be able to leave a mark."
To say he simply left "a mark" would be an understatement.
Shivers won two world titles ― 2000 and 2003 ― and recorded more 90-point rides than anyone else in the 20-year history of the PBR (94). He was also the first man to earn $1 million, $2 million and $3 million among his countless other accolades.
Dunn, 44, was the first rider to record a 96.5-point ride when he covered Promise Land at a PBR event in 1999. Shivers, 34, equaled the high-marked ride twice ― 2000 and 2001 ― when he rode Jim Jam and Dillinger respectively.
Shivers was the TPD champion in 1997 and again in 2000 ― the same year he won his first of two world titles. He won the Lane Frost/Brent Thurman Award in 1999 and did so again in 2001.
By the time he retired at the conclusion of the 2012 season, Shivers had won just shy of $4 million in the arena and set a PBR record by qualifying for 14 World Finals. He's nodded his head more than 800 times and amassed over 400 qualified rides, in which darn near a quarter of them were for 90 points or more.
"He's ridden the rank ones, he's ridden the flashy ones, he's ridden the easy ones and (did) it with a style that got the maximum amount of points out of every bull," Lambert said.
"I've never seen anyone more exciting to watch (or) look better on a bull, and he could just beat you, hands down, on a two-point-less bull-because he's that good," McBride said.
He also earned the respect of nine-time World Champion Ty Murray.
"When he was on his game and when he was winning World Championships, I don't think anybody ever looked better," Murray said.
While everyone else is reminiscing, Shivers is focused on the same thing he's always been focused on-the future.
In past years, others have been left in awe by a flurry of 90-point rides, while he amassed a record book filled with wins.
Many of those same people are still talking about days gone by, while Shivers is focused on the future of the sport. For the past few years he's been the driving force behind the Miniature Bull Riders Association and was the namesake of the 2013 Chris Shivers MBR World Finals III.
"I think people ought to be worried about the future of bull riding because it's not like it used to be," Shivers said. "You don't have 10 guys that look like they're going to make it right now, that I've seen come up and down the road, so, I think, these mini bulls are going to build a lot of confidence and give these younger guys a step up."
In addition to the MBR, Shivers conducts several bull riding schools throughout the year.
He regularly hosts small events at his own personal indoor arena and willingly schools young, would-be bull riders on the basic fundamentals of riding.
Shivers is not resting on his past accomplishments, he's determined to help preserve and improve a sport that provided him and his family ― wife Kylie and two sons Brand and Blayne ― a great life.
However, that doesn't stop McBride and others from reminiscing.
"In his prime he was awesome," McBride concluded, "and it was something really fun to watch."
By: Keith Ryan Cartwright