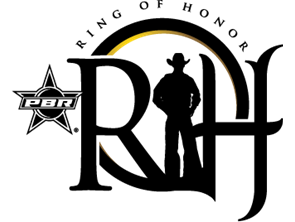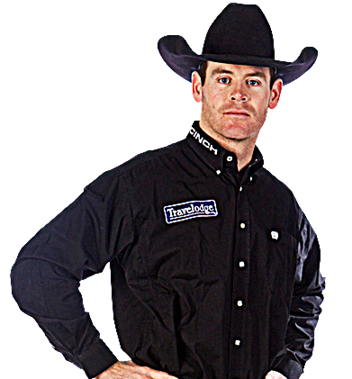 2012 Honoree:
With access to both an indoor and an outdoor arena, Ross Coleman rode all the rough stock an aspiring bull rider could hope for. He competed in junior rodeo and high school rodeo, and went on to attend the University of Nevada at Las Vegas on a full scholarship. He won the College National Finals Rodeo all-around title in 1998, the same year he turned pro.
He made the PBR Finals his first year on the tour, 1999, and every following year until his retirement in 2011.
He's been out on 812 bulls and had qualified rides on 402. But even with that many rides, certain bulls stand out as high points in a long career.
His career high score came on the back of the legendary bull Dillinger, who Coleman rode for 93.50 points in 2002. That same year he came in second in the world behind Ednei Caminhas.
Coleman's personality served him well as a rider and it has served him well since his retirement from bull riding. After spending two years feeling as if riding was a job rather than a passion, he hung up his bull rope in 2011.
He and his wife, Amy, have two boys, Cooper, 4, and Cruse, 3, and they're expecting a third child in December. "It's the best thing that's ever happened to me, for sure," Coleman said about his family.
Life after bull riding has been good to Coleman. He is head of VIP Sales and Services for Back Seat Buckers, the American Bucking Bull Inc., a program that gives people the opportunity to be part of the bull industry by buying a young bull. It's a job tailor-made for a gregarious former bull rider and he loves it.
Coleman is also part of the Ford Invasion team and has appeared twice in hunts on the television show "Ford Trucks Takes PBR Outdoors."