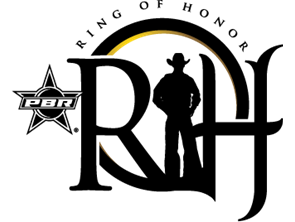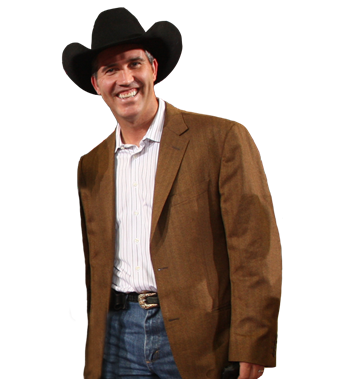 2010 Honoree:
Randy Bernard was a 28–year–old fair promoter when he was hired as CEO of the Professional Bull Riders in August of 1995. In 15 years, his talents and tireless work ethic took the PBR from obscurity to global heights. He was the first and only non-rider ever inducted into the Ring of Honor.
---
Randy Bernard could only watch as the argument escalated in the Las Vegas conference room.
Cody Lambert and Tuff Hedeman, two prideful cowboys, were discussing how much money should be paid at an event in Tunica, Miss.
This was Bernard's only second meeting as CEO of the fledgling Professional Bull Riders.
The first one, in Guthrie, Okla., hadn't gone much better. When Bernard entered the room, a few of the members of the PBR board of directors didn't even know the organization had hired him to become its new leader.
This second meeting was heading down a worse path.
Suddenly, an angry Lambert picked up a chair and hurled it across the table. It nearly hit the then 28-year-old CEO and left a hole in the wall behind him.
"What the hell had I gotten myself into?'' recalled Bernard of his initial reaction in 1995.
He wasn't afraid of taking risks. That's why the PBR hired him. But enduring bodily injury was not one of them.
The PBR, in Billings this weekend, is celebrating its 20th anniversary. The organization began with 20 nervous bull riders pledging $1,000 each during a 1992 meeting in a Scottsdale, Ariz., hotel room.
Unlike previous organizations, the PBR was owned by bull riders, for bull riders.
The PBR now awards more than $10 million annually at events in the United States, Canada, Brazil, Australia and Mexico. The year-end champion receives a $1 million dollar bonus.
"It's pretty cool,'' said Bernard of the PBR's phenomenal success.
A large part of that was because of Bernard's short- and long-range vision.
Both plans had a common goal.
"To showcase the best bull riders in the world,'' he said.
Bernard was the manager of the California Mid-State Fair when he first came across Lambert and Ty Murray. He paid them appearance fees to compete at a local rodeo, common practice to boost attendance.
A couple of years later, the two asked him about taking the rope of the PBR.
"I saw this was something that could grow,'' said Bernard. "I felt I could be a big help."
Bernard wanted to bring in a younger audience. Out went the brass band, in came rock and roll. His early goals also included a great sound system at events, no dust and a consistent rule book. And to make the PBR profitable.
According to the 2009 PBR documentary, "This Is Not Rodeo,'' the organization had $8,000 in the bank and $140,000 in bills yet to be paid.
A long-standing story has Lambert telling Bernard, "One thing you really need to try and do is make sure we make $50,000 so you can get paid."
Bernard started a PBR magazine, expanded the PBR World Finals and added the Touring Pro Division. With big financial help from Tom Teague, the PBR was able to buy back its television rights. "One of my most important decisions,'' Bernard said.
"We needed to own 100 percent of all the facets of our sport. We needed not to just sanction events, but to own them. We needed to own our TV rights, merchandise rights, photo rights ... everything."
He also took the PBR to major markets, like Madison Square Garden in New York City.
Change came slowly and sometimes haltingly.
"Back then, sometimes it wasn't who had the best idea but who could yell the loudest,'' Bernard said. "Looking back, I would say how fast we did grow (surprised him). But during that time, it seemed like it took forever."
And there were some casualties along the way. Hedeman, an original PBR founder and spokesperson, had a falling out with other board members and hard feelings remain today.
But with the bull riders' backing, Bernard and the PBR slowly achieved its goals. It became profitable, has international events and sells out venues across the United States.
The PBR has paid out $120 million since its inception and 25 bull riders are now millionaires on money won at PBR events.
And with keeping of offering th best bull riders, the last three PBR world champions are from Brazil.
There are 26 Built Ford Tough Series events scheduled in 17 states this year. Billings is the smallest market but has the longest, continuous relationship with the PBR.
"The people of Billings are awesome,'' said Bernard. "I always loved going up there."
Bernard left the PBR two months into the 2010 season to become the CEO of IndyCar Racing. After a tumultuous time there, he was let go. Bernard is now the CEO of RFD-TV based in Omaha, Neb.
The PBR still follows his blueprint for success.
"One of the lessons I've learned in sports is that mediocrity does not sell. It doesn't sell to the fans and it doesn't sell to the sponsors. If you don't represent the best in the world, your success rate is probably around 10 percent.
"The most pleasant surprise for me during my time with the PBR was the cowboys. How hard they were willing to work to build their sport. I still follow it. I've been to five events already this year."
--source: BillingsGazette.com