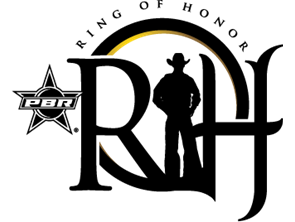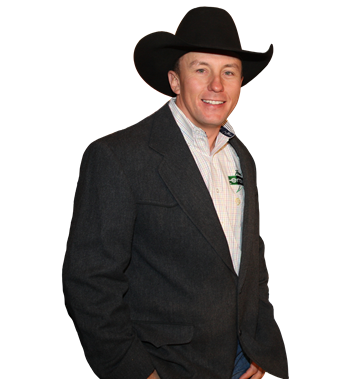 2009 Honoree:
J.W. Hart's 15-year professional riding career netted a host of honors, including 1994 Rookie of the Year, 2002 World Champion, and 2004 Challenger Tour Champion. The original "Iron Man," Hart rode in a then-record 197 consecutive BFTS events, and was inducted into the Ring of Honor in 2009. He now raises bulls and works the broadcast booth as an announcer.
J.W. Hart's transition from the amateur ranks to the professional level coincided with the PBR's establishment of bull riding as a viable stand-alone sport.
In those early years, there weren't many events. In addition to the 20 founders, most included riders like Hart, who were invitees. Hart had been recommended to the others by his friend Jerome Davis, who had seen him ride, and the eager 18-year-old "burned up (the PBR) phone lines" from one event to the next to see if he had made the draw.
His then-record of 197 consecutive events became all the more astonishing, considering that he was never certain if he'd have an opportunity to compete.
One event he remembers from those early years was in Laughlin, Nev.
He rode a bull named Winchester to win the first round and a chance to ride the Mossy Oak bonus bull, which happened to be Cash. Hart had bucked off the same bull a week earlier, but this time, he recalled, "I had a game plan."
Cash had other ideas.
"I landed flat on my back as hard as you could see a man land," he said. "You haven't seen anyone hit the ground harder than I did."
The outcome wasn't as bad as the time he broke his neck in Denver a few years earlier, but he said it still ranks as one of the worst body slams of his career.
"It was ridiculous," he said.
Though he didn't win any bonus money that night, the now-36-year-old from Oklahoma fondly recalled events in Laughlin and other cities like Del Rio, Texas, and Paso Robles, Calif., at a time when the PBR still held some of its top events outside.
There was also the time a PBR event was held at the old Texas Stadium.
It had rained the night before, and because of the famed hole in the roof, the entire arena floor was "a muddy, sloppy mess."
At the time, about half the events were outdoors.
"I love them," Hart said of open-air competitions. "That's the way cowboy life started, and I love it when we get to go back outdoors. There's a mystique about being outdoors."
Later this month, the Built Ford Tough Series will resume its schedule with a rare outdoor event at the WinStar World Casino Invitational in Thackerville, Okla.
Hart said the late-July event will be hot and sweaty, "the way it ought to be" for everyone involved.
A lot of the top riders have been competing the past six weeks at various Touring Pro events - some of which have been held outside - and will be well-prepared for the Thackerville event, while those who haven't ridden since Pueblo "will be in for a shock."
The original Iron Man said riders will have to make several changes, with one key adjustment being the rosin they normally use. Because of the humidity, they'll switch to a dry rosin to keep their rope gummy as opposed to slick.
"I wouldn't mind if we used wood bucking chutes," joked Hart, "but my wife tells me I was born 100 years too late."
Today's top riders won't be climbing into wooden chutes, but the temporary arena that will be constructed specially for this event will be out in the same summer heat of southeastern Oklahoma that the late Jim Shoulders and Freckles Brown rode in years ago.
"I love it," said Hart, who said he'd be in favor of the PBR having three or four outdoor events just as they did in its formative years. He added that it would be a great way to offset the oversized events like the one held at Cowboys Stadium.
"It's the best."
By Keith Ryan Cartwright