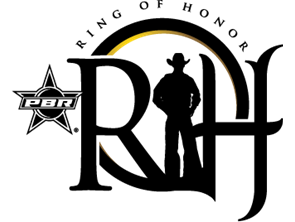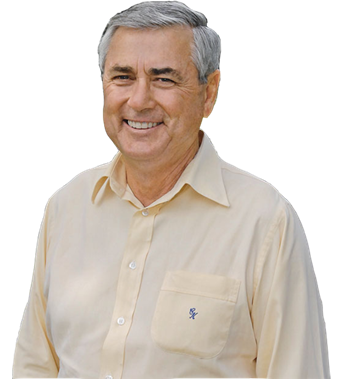 @007 Honoree:
Nafzger is one of only 18 horse trainers to have won the Kentucky Derby twice. What people may not know is that Nafzger was a world-class bull rider — qualifying for the NFR three times in a 12-year career.
Leading up to the 1990 running of the Kentucky Derby, Carl Nafzger treated "the fastest two minutes in sports" as if it were just another race.
At least that's the way he treated it in the media.
Unbridled was not the favorite to win and in the two weeks leading up to the race Nafzger made sure to move the challenge of winning from himself to squarely on the shoulders of the trainers for Summer Squall and Mister Frisky.
The first Saturday of May that year was a terrible day.
It was cold ― 48 degrees at race time ― and it had been raining, but that didn't stop Unbridled, who came from behind down the stretch to outlast both of the favorites to win the first of three marquee races that make up the Triple Crown.
He employed that same tactic in 2007 when he became only the 18th horse trainer to win the Derby twice. Street Sense was the favorite, but again Nafzger was able to deflect the pressure off of his jockey Calvin Borel.
"I said, 'Hey Calvin, you like to ride races don't you?' He said, 'Sure boss, don't you know that?' I said, 'Well, then why don't you go out and have some fun and win a race and I'll talk to you later,'" recalled Nafzger, of the only pre-race conversation between the trainer and jockey.
"That was it."
Nafzger did what he needed. He got the pressure away from Borel and got him thinking about something other than being the favorite to win.
"It's just like it's another bull," said Nafzger, comparing horse racing to bull riding, "you know what you have to do to ride him, so just go out and ride him."
And Nafzger knows bull riding about as well as he knows horse racing.
The 71-year-old from Plainview, Texas, enjoyed a 12-year career as a professional bull rider long before he ever trained thoroughbreds.
He rode bulls throughout the 1960s and qualified for the National Finals Rodeo three times. His last event was in 1971 and he officially retired from bull riding in 1972, but by then he had already begun a career as a horse trainer.
He won the Kentucky Derby in 1990 with Unbridled and then went on to win the Breeders' Cup Classic. Nafzger won the Derby again in 2007 with Street Sense, a year after the horse won the Breeders' Cup Juvenile in 2006, to become only the 18th horse trainer to ever win the Derby twice.
Later that same year he was inducted into the PBR Ring of Honor.
A year later, in 2008, he was inducted into the United States Racing Hall of Fame as well as the Texas Rodeo Cowboy Hall of Fame. In a 1991 profile published in Sports Illustrated, he was quoted as saying, "I'll always be a cowboy at heart."
On Friday, at 10:30 a.m., Nafzger will join current PBR rider L.J. Jenkins as the two take part in a first-of-its-kind animal athlete meeting beneath the historic Twin Spires at the iconic Churchill Downs for a weigh-in featuring World Champion Bull Chicken on a Chain and thoroughbred champion Capt. Candyman Can.
PBR CEO Jim Haworth and John Asher, VP of Racing Communications at Churchill Downs, will also be on hand for the press event.
Nafzger is most looking forward to this weekend's Built Ford Tough Series event in Louisville, Ky.,. Because of his schedule ― by most accounts he's referred to as being in semi-retirement although he said "I'll be 72 this year and I'm still busy" ― he doesn't make it out to events as often as he'd like, but he keeps up with the sport by watching it on television.
"It's hard to lie on television," said Nafzger, who paused before adding, "The biggest problem I see with the bull riders…is they haven't learned how to handle the pressure yet."
The past few weeks, he said he saw several riders trying too hard.
"It's the worst thing you can do in anything," said Nafzger, who, in 1994, authored a thoroughbred horse training book entitled "Traits of a Winner." "You can't make anything happen. You have to just get out there and ride."
That's what he saw in the early 70s with Bobby Steiner.
And it's the same thing he saw 20 years later when Justin McBride came along in the PBR and won a pair of world titles.
"I don't know Justin McBride," he said. "I talked to him on the phone a couple times, but he seemed like a focused son-of-buck to me."
Nafzger added, "He got down to serious brass nuts right quick."
Again, he said, McBride seemed to move the pressure away from himself. He was confident, if not cocky enough to never get caught up wondering "what if?"
But the longtime trainer realizes things are different.
In 1963, when he finished third in the world he earned $13,000 for the entire season. Nowadays riders can have a viable career and make enough money to set themselves and their families up financially for the rest of their lives.
Not even a full four months into a 10-month long season and already 50 riders have made more than Nafzger did 50 years earlier. In fact, for the second week in a row Joao Ricardo Vieira made in excess of $40,000 in each of his two BFTS event wins.
Nafzger said riders today can "do something" with the careers, but that comes with its own pressure.
"First of all, you have to know exactly what you want to be," Nafzger said. "It's hard, especially when bull riders are 21, 22. I never knew that pressure because we rode bulls because we loved riding bulls. All I wanted to do was ride bulls.
"I rode bulls because I loved it."
He said riders will have to evolve (just like the bucking bull industry has), but it will take a different mindset.
However, he added, the bulls are going to evolve a lot quicker than the riders and he's not even convinced the riders can keep up.
"How do you ride Bushwacker," he asked? "How do you ride those kinds of bulls until they slow down and they will slow down? I know (riders) take care of themselves better than we did, but I don't know what all they can do different."
Nafzger was in his early to mid 20s when bull riding became "the heart of rodeo."
He said he can recall the concept of a standalone bull riding event being discussed by Bob Wagner when Nafzger was only 25, but it took until Cody Lambert and Ty Murray came around in the 1980s for the idea to become a reality.
"And then that set the evolution of the bulls being valuable instead of just being a usable product," said Nafzger, who referred to them as a commodity. "Bulls are a magnificent animal and now we're seeing the bull evolve along with the cowboys and the bull riders."
When he rode, bucking bulls were whatever bulls came through the auction barn.
Nowadays they've gained celebrity status and no longer "something that accidentally bucks."
"I know bull riders appreciate real honest bucking bulls, they really do," said Nafzger, who said the breeding and raising of bulls is a long process that mirrors what he does with race horses.
"You enjoy them and you respect them."
He explained that his experience in rodeo helped with his transition to horse racing.
That transition began in 1966 when he sustained a compound leg fracture that required surgery in which doctors inserted a metal rod in the bone and laid him up for much of the year. Until then he rarely returned home to Odessa, Texas, unless he needed to lay off for a few days and for three weeks following the NFR.
In 1968 he married Wanda.
A year later, in 1969, he went to a race track in Ruidoso, N.M., and eventually moved back to Cheyenne, Wyo., where his wife was teaching. That's where he started breaking thoroughbreds for a polo ranch and truly transitioned into the horse business.
He started seriously looking at horse training in 1970 on a trip to Keeneland, Ky., with his brothers and his wife. With only $8,000 they bought two yearling fillies and, according to Nafzger, "just kept going."
He recalled that, in 1970, a younger bull rider named Bobby Steiner was beating him everywhere they went, "so I looked around and I said, 'Old man, you're dead to the lions. You better go somewhere else.'"
That somewhere was horse racing
He rode his last bull in 1971, in Fort Worth, but didn't officially retire from the sport until 1972 when he went to California to work with a couple horses under Tommy Bell. Wanda eventually quit teaching and set into motion a career that took them from Santa Fe, N.M., to Louisiana to Hot Springs, Ark., and they kept moving from there and until he got his first big break in 1981.
The Nafzger's have always remained Texas residents and maintain a home there, but also have places in Kentucky and Florida, where he continues to train horses.
"Once we had good horses, well, we really had a good career," Nafzger said.
Because of racing, he added, "I got to places I never dreamed I would get to. I always said I'm going where I'm being taken."
By Keith Ryan Cartwright