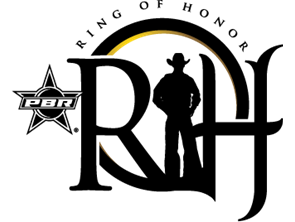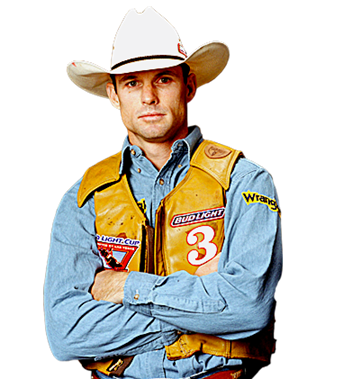 2005 Honoree:
Dunn is the only Australian to ever win the PBR World Champions and was a two-time PBR World Finals event winner, a record that was not broken until Robson Palermo won his third World Finals event title. Dunn served on the PBR's board and was instrumental in the eventual formation of PBR Australia.
---
Dunn qualified for his first Professional Rodeo Cowboys Assoc PRCA National Finals Rodeo in Las Vegas in 1991. He was plagued with injuries during 1992, 1993 and 1994. Troy resurrected his career in 1995 with a solid performance all year on the tour and completed it winning the Professional Bull Rider (PBR) World Finals.

In 1997 after a late start to the season Dunn again made an assault on the world title. He won the 1997 PBR World Finals; this was highlighted by his memorable ride on champion bucking bull Red Wolf for 95 points in the final round of competition. Dunn also won the PBR Touring Pro title, had the highest marked ride of the year and the highest money earner for the season. 1998 was to be Troy Dunn's year after a stellar season on tour Dunn had a convincing lead going into the PBR World Finals, Dunn was carried out of the arena with a dislocated hip in the first round of competition but the lead he had going into the finals held and he won the 1998 PBR World Championship. Dunn had fulfilled his dream and now wore the coveted Championship Gold Buckle.

After the 1999 season Dunn made the decision to move back to Australia, but still journeyed back to the USA to compete at select events throughout the year. He consistently qualified for the PBR World Finals over the next five years. In 2005 at the age of 38 Troy Dunn retired after qualifying and competing at the PBR World Finals. He was presented with the PBR Ring of Honor. Also at the finals PBR announced they were going global, opening offices in Canada, Mexico, Brazil and Australia. Dunn's time now is shared between raising beef cattle and bucking bulls on his 3000 acre property at Bloomsbury as well as training and competing on his performance horses. He continues to work in the sport of bull riding and is deeply passionate about this and the future of bull riding in Australia.
--source: TroyDunnWorld.com.au