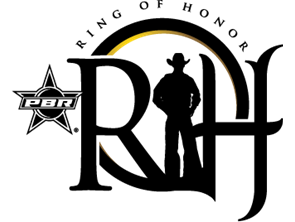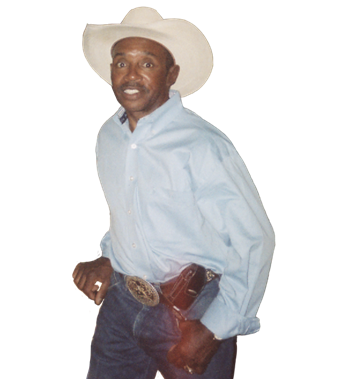 2004 Honoree:
Sampson was the first African-American ever to win the PRCA World Champion bull rider title. He qualified for the NFR in 1981 and won the gold buckle in 1982, 18 years after his mentor, Myrtis Dightman, competed at the NFR for the first time.
---
We all know that the famous bull rider, Charlie Sampson, has accumulated many titles including PRCA Champion Bull Rider, PRCA Pro Rodeo Hall of Famer, Ring of Honor Pro Bull Rider, and Cowboys of Color Museum Inductee. But how did he become such a talented bull rider and how did he get there? Charlie Sampson was born on July 2, 1957. He was raised in Los Angeles, California in a small town also known as "Watts," a mere 2.12 square-mile neighborhood. As a young boy, Sampson fell in love with horses. Little did he know that he was on his way to becoming one of the most famous cowboys there would ever be.
It all started when Charlie Sampson turned 12 years old. He became involved with horses in Cub Scouts, and by 13 years old, he owned his first steer (calf). Sampson remembers the day that he discovered a horse stable in downtown Los Angeles. He would visit the stables, sneaking through the neighborhood with cowboy clothes in his bag so that the disapproving gang members would not see what he was doing.
The wranglers and cowboys at the stable taught Sampson how to rope and ride. It was at this moment that Sampson and the Cowboys knew that he had natural talent and real potential to become a genuine cowboy. Consequently, the Cowboys at the stable took Sampson in and showed him the ways.
At age 14, Charlie Sampson rode his first bull, very well. Thus, that same group of cowboys and wranglers took Charlie Sampson to Oklahoma for a two-week trip. During this time, Sampson entered bull riding events in rodeos, hoping that his wins would provide enough gas money to get everyone back home to Los Angeles. After winning enough money to return home, Charlie Sampson was undoubtedly hooked and committed to becoming a world champion bull rider.
By age 15, Sampson began high school rodeo and in his senior year of high school, the college rodeo scouts offered him a scholarship to Central Arizona College in Coolidge, Arizona. Charlie Sampson accepted CAC's offer to attend, and just after two years of participating in college rodeos, Sampson turned pro. He became a member of the Professional Rodeo Cowboys Association (PRCA) and won his first PRCA professional rodeo that same year in Lovington, New Mexico. This, my friend, was just the beginning… Read more about this LEGEND at CharlieSampson.com
--source: CharlieSampson.com