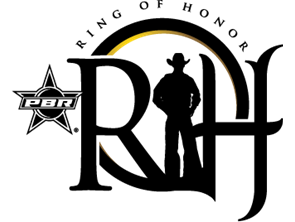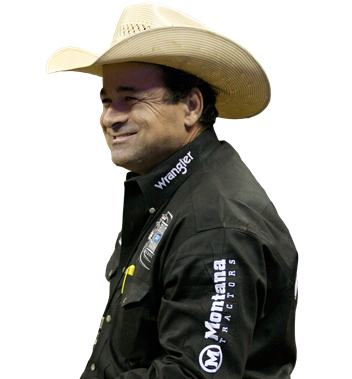 2004 Honoree:
During his stellar career, Fournier qualified for the NFR seven times. In 1996, he was the PRCA Reserve World Champion, and competed in the PBR World Finals four times. Fournier has been a cornerstone of the PBR since its inception.
David Fournier said that he and the other 19 founders of the PBR thought of future bull riders like their own children.
With his $1,000 investment he hoped that at some point in his lifetime he could see a professional bull rider earn $1 million.
This coming April it will have been 20 years since those original riders banded together in a Scottsdale, Ariz., motel room. Already, 23 riders have earned at least $1 million, and another 13 have earned $750,000 or more.
"It surpassed all our expectations," Fournier said. "A lot of bull riders had ridden for 10 to 15 years and hadn't won $250,000 in their entire career, and we give that away in one night."
Fournier said that during his career, it wasn't uncommon for a rider to travel 100,000 miles or more in a single season. A rider might spend $12,000 on flights, and another $12,000 on gas, food and lodging, and that didn't even include his entry fees for the year, which could easily be another $15,000.
He recalled one year when he qualified for the final spot in the draw at the National Finals Rodeo after making between $38,000 and $40,000 for the season.
At the time, the NFR paid $10,000 per round, and what he won in Vegas equaled his net profit for the year.
Last week, by comparison, Paulo Lima won $38,000 for a two-day Built Ford Tough Series event in Milwaukee.
"Things have changed," he said. "Things have evolved.
"My point is, innocently (today's riders) don't know any better, because the PBR has grown so fast already. That's what our goal was."
In a sport as dangerous as professional bull riding, where a rider can be crippled for life or even killed within seconds, Fournier said it's unfortunate that some of the newcomers take the money for granted, and don't realize what the founders were willing to risk in the early to mid-1990's.
Fournier said in the year leading up to the formation of the PBR, the riders grew frustrated, and were willing to give up money in the interim if it meant more control of their destinies down the road.
As time passes, more and more riders become more unfamiliar with the history of the sport. In fact, riders like two-time World Champion Chris Shivers and Luke Snyder are two of the very few riders still competing who rode alongside founders like Ty Murray and Jim Sharp in their later years.
He equates the difference between then and now to the same difference he sees in his 27-year-old son Cody and his 10-year-old son Shea, who have grown up in an entirely different era.
By comparison, many of today's riders - save for a few like Shane Proctor - are not on the road 250 or more days of the year.
"It's gotten so big, so fast," he said of the organization's growth from a $20,000 investment to a $100 million juggernaut. "The PBR is the light at the end of the tunnel for bull riders."
The Raceland, La., native is a seven-time NFR qualifier, and four-time qualifier for the PBR Finals.
His best season came in 1996 when he was the reserve PRCA champion and finished third in the PBR world standings. He won a combined $250,000 that year, but traveled - at times five or six men to a single vehicle - three-quarters of the year.
He blames the failure of the BRO (Bull Riders Only) on its founder Shaw Sullivan.
According to Fournier, Sullivan was insistent upon riders getting on three bulls a night, and that after two they "didn't have anything left," but were faced with Bodacious-like eliminator matchups.
He said the PBR the founders' first thought was to form a riders union, but that ultimately they wanted a governing body to control the competition.
"There were a lot of us who thought that bull riding could stand alone, and that's why we pushed through with it, and that other events were kind of taking away from the bull riding," Fournier said.
"That's a fact, and that's why bull riding was last. If it was first, people would leave at the end of the bull riding. Bull riding is what people came to watch. … The guys who rode for a living pushed for it, and the guys we called the weekend warriors were just happy where they were.
"Had the BRO taken care of the business end of it and let the bull riders control the bull riding part of it, I think it would be what the PBR is today."
Next month, the PBR will crown its 18th World Champion.
The PBR has awarded over $100 million in prize money. Nearly 2 million fans attend BFTS and Touring Pro events each year and more than 100 million viewers annually watch the PBR on Versus, NBC, CBS and other networks around the world.
"That's pretty phenomenal," said Fournier, who added that it's amazing to see how "a no-big-deal situation changed the world."
By Keith Ryan Cartwright