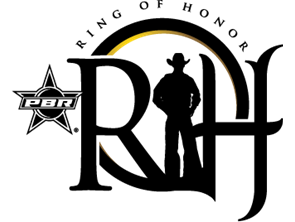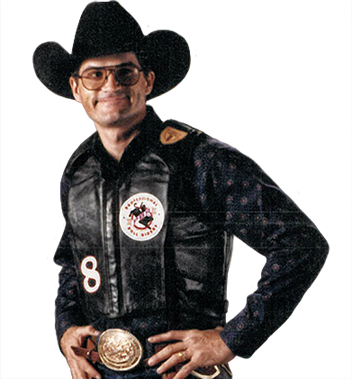 2003 Honoree:
As a World Champion, family man and spiritual leader, Custer is a true role model. In 1992, he won the PRCA World Champion bull rider title, and after a long and successful career, retired from the PBR in 2003.
The Custer family never had any kids-sized saddles for their horses. So Cody Custer learned to ride bareback.
Only years later would he realize that it would have a profound effect on his bull riding career. It was one of two important lessons he learned in the 1970s.
"I didn't have the luxury of having my feet in the stirrups," he said, "so I really think that helped develop my ability to shift my weight around, use my legs and learn how to ride with my lower body."
Custer said learning to ride that way was in effect "survival mode," and that he was less focused on bull riding and concentrating instead on staying upright on the back of his family's horses. He and his brother Jim Bob would jump logs, and learning to push with their feet was something both came by naturally.
They would later apply the same techniques while practicing on a stationary barrel.
"Then you're not relying so much on your spurs and your rope," he said. "If you're riding bulls properly - from the waist down - your spurs are just an enhancement."
Even well into his professional career, Custer would practice during the week on what he called nice jump kickers. The key was that he practiced without wearing any spurs, which was a constant reminder to "ride the animal" as opposed to just grabbing hold with his spurs.
The technique also helped with posture and balance.
He got on his first calf in 1970, and two years later started riding steers.
His father let him try his first junior bull two weeks before his 14th birthday. Cody said that by not accelerating to bulls at an early age, he and other legends of his era were able to build a foundation of skills, mechanics, style and form.
While he was growing up, his father, who was as influential in his development as Cody has been for his 13-year-old son Brett, owned 30 head of roping steers, which they also used as riding steers.
"Every opportunity I had to get on them, I was getting on," said Custer, who grew up in Flagstaff, Ariz.
Custer got his permit in 1983, filled it a year later and was considered a PRCA rookie in 1985 alongside fellow PBR co-founder Clint Branger. Early on, he learned a lot from traveling with Ted Nuce, another co-founder.
In 1985, he was still competing in all three rough-stock events when, as he said, bull riding sort of took off for him, "and that's just kind of where my focus stayed."
He missed qualifying for the National Finals Rodeo that year and again in 1986 before beginning a streak of six consecutive trips to the Las Vegas event, which culminated with his winning a world title in 1992.
He started off that year by winning a rodeo in Denver, and was still doing well when he and 19 others voted to invest $1,000 each into forming the PBR. Later that season, he won again in Salinas, Calif., to take the lead in the world standings, and never looked back.
Custer said his success was made all the more meaningful knowing he won his title while competing against the likes of Ty Murray, Jim Sharp, Tuff Hedeman and Wacey Cathey.
"I just started the year real good," he said. "I got a good start and then the year just kept going real well."
Riding against that kind of talent made him better, but Custer said that he was able to hold his own because of the childhood lessons of how to ride from the waist down.
A year after winning the title, he got hurt, starting a series of injuries that kept him from ever truly contending again.
The PBR started hosting events in 1994.
In 1998 and again in 1999, he qualified for both the PBR World Finals and the NFR. In 2000, he decided to focus solely on the PBR. His best finish came in 2001 when he ended the year ranked eighth in the world - his only Top 10 finish. He retired in 2003.
Custer was inducted into the Ring of Honor later that same year, along with Aaron Semas and Myrtis Dightman.
By Keith Ryan Cartwright