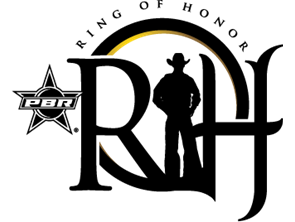 1996 Honoree:
PBR co-founder Cody Lambert was not only an exceptional bull rider, but a top-tier saddle-bronc rider as well. He qualified for the NFR seven times in bull riding and three in bronc riding, and appeared in the PBR World Finals every year through 1996.
He currently serves as the PBR's Director of Livestock.
Heroes & Legends: Cody Lambert
By Keith Ryan Cartwright
In 1982, Cody Lambert was an impressionable young rodeo athlete traveling with Bobby Brown.
He was only a few years into a career that continues today as livestock director of the PBR, while Brown, who was in his 30s at the time, was nearing the end of his.
The two were in Greeley, Colo., headed to St. Paul, Ore., when bad weather conditions forced Brown to land his single-engine plane in Salt Lake City. It was then that Lambert learned a lesson he carried with him until he retired from riding in 1996.
The forecast indicated that there was no way they were going to be able to continue in Brown's small plane, so they checked with the airlines - there were two first-class tickets available on the next flight to Portland, but the $600 or $700 price was steep even by today's standards. Lambert was recently married and short on money, so he told Brown, "There's no way I can go."
Brown, who qualified for the National Finals Rodeo more than a dozen times, and had been runner-up for the world title in saddle bronc riding a year earlier, wouldn't take no for an answer.
He explained that Lambert had one of the best horses in the draw - one with which he could win - and that he could not afford to miss the event.
Lambert went.
"I felt sick paying for that ticket on my credit card," recalled Lambert, who maxed out the card, and who didn't even plan to spend that much for fuel costs during the entire Fourth of July run.
He wound up winning. Brown took second.
"When you draw those good ones, you make sure you're there to get on them," was the lesson Brown shared with Lambert.
To this day, every time Lambert looks at that St. Paul buckle, he thinks about the trip and what it took to get there.
Concentrated talent
Lambert eventually went on to travel with Tuff Hedeman, Lane Frost and Jim Sharp.
In the later part of the 80s, after turning 18, Ty Murray joined the troop - a band that is widely considered to have been the most talented group of travel partners in the history of the sport.
The things they accomplished are the stuff of legend.
"There's no doubt in my mind that we were the best bull riders," Lambert said, "we being Tuff, Lane, Jim, Ty and I wasn't that far behind. I knew that no carload of bull riders was going to win more than we were."
They knew they were going to win, and on the rare occasion one of them didn't, it was "disappointing and strange."
Hedeman won the world title in '86, followed by Frost and Sharp. He took a second title in '89. Sharp won again in '90, and Hedeman won his third title in '91. That year, Murray won his third of six all-around titles. He added a seventh in '98 to go along with the bull riding titles he won in '93 and '98.
"There was respect and admiration for what everybody could do," Lambert said.
They're proud to have come from rodeo.
The PBR wasn't meant to compete with the PRCA, so much as it was an attempt to put bull riding on a bigger stage with a larger audience.
Of course, it would also provide the best bull riders a chance to earn the money they deserved.
Then and now, the PBR has made a conscious effort to protect the history of July rodeos like the Calgary Stampede. Dates for the Built Ford Tough Series are scheduled so they don't overlap, and riders like Shane Proctor and LJ Jenkins have an opportunity to travel to historic events that have been in existence for nearly 100 years or more.
In the '90s, Lambert and Murray traveled separately from Hedeman and Sharp, who had added Clint Branger to the fold. While those three focused on bull riding, Lambert and Murray competed in multiple events.
Because of that, Lambert and Murray were generally entered in single rodeos on back-to-back days, or had to make two trips to the same event days apart. In bull riding, a rider would only come in for one day.
The bull riders would travel at a fast pace, and although Lambert and Murray were at an event every day, about a fourth of the time it was at a rodeo they had been to already.
Two for the show
Years after traveling to St. Paul with Brown, Lambert joined Murray to head to a rodeo in Pecos, Texas.
They flew to Dallas, where they planned to catch a connecting flight to Odessa and then drive 76 miles to Pecos. As planned, they had a couple of hours to spare. But the flight to Odessa was delayed by two hours, and it was too far to drive.
After delaying it for two hours, the airline canceled the flight.
Lambert had drawn the best bronc (Sensation) and one of the best bulls (Cadillac). He was determined to make the event.
Murray, who would go on to win his fifth all-around title that year, made a few calls to find a private jet, but there was nothing available. Lambert found DFW Charter Service in the Yellow Pages.
The company agreed to fly them for $2,800. They nearly missed the bareback competition when the pilot overflew the Pecos airport and had to circle back.
Murray's draws weren't as good, but give an athlete like Murray three opportunities, and he's going to win something.
By the time they arrived, Murray's bareback horse was in the chute. Lambert got his rigging ready while Murray changed. From what Lambert remembers, it was the one time Murray rode without his knee braces. He won the last hole in both bareback and saddle bronc riding, which along with day money in bull riding paid enough for his share of the charter.
Lambert won first in the saddle bronc and second in the bull riding.
"I offered to pay for the whole thing because I knew he just made the trip because he knew I had the good ones," Lambert said. "I wasn't going to turn out when I had the good ones, and Ty wouldn't hear of that."