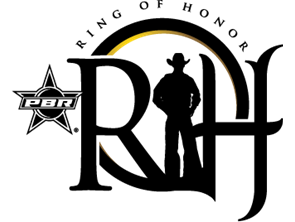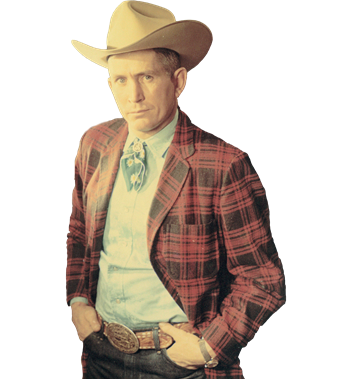 1996 Honoree:
The Jim Shoulders Lifetime Achievement Award is named for perhaps the greatest western-sports athlete of all time. Jim Shoulders was a giant in and out of the arena, winning 16 world titles and becoming a household name in the process. The award recognizes some of the many whose efforts have built the PBR into a global phenomenon – stock contractors, contract personnel, employees, and more.
---
June 20, 2007 - June Professional Bull Riders, Inc. (PBR) mourns the passing of celebrated cowboy and bull rider, Jim Shoulders, who passed away today at his home in Oklahoma at the age of 79. Shoulders is one of the most decorated rodeo cowboys in the history of the sport and will be missed by all. He passed away during the early hours of the morning with his loving wife of 60 years, Sharon, by his side. "It was during the worst thunderstorm we have had in years," she said. "It's just like Jim to go out with a bang."
This legend's rodeo career began in 1942 at the young age of 14 when we won his first bull riding competition in Oklahoma. He continued his professional career as the winningest cowboy of all time in the Professional Rodeo Cowboys Association (PRCA) where he won 16 world championships. This included the World All-Around Rodeo Cowboy championship five times (1949, 1956-1959), the World Champion Bareback Rider title four times (1950, 1956-1958) and the World Champion Bull Rider title seven times (1951, 1954-1959). Injuries put an end to his rodeo career and he retired to his ranch in Oklahoma with his wife Sharon where together they raised four children. He was inducted into the Pro Rodeo Hall of Fame in 1979 and today is the only cowboy ever to be inducted into the Madison Square Garden Hall of Fame.
Shoulders was also an avid supporter of the PBR over the years, lending his knowledge and experience to the organization. He was in attendance at as many PBR events across the country as possible. Shoulders was recognized for his bull riding accomplishments when he was inducted into the PBR's Ring of Honor-the highest honor the world's top bull riding organization can bestow-in 1996. Most recently he gave the pre-event pep talk to the competitors prior to the PBR's U.S. Smokeless Challenger Tour Championship presented by Dickies held in February 2007 in Oklahoma City, Okla.
"Jim Shoulders' legacy will live on forever. He was the epitome of a true cowboy," said Chief Executive Officer of the PBR, Randy Bernard. "Jim Shoulders embodied the true cowboy spirit and I realized every time I was with him how important he was to the western culture. I looked up to him not only for his ability in the arena, but also for his kindness in life, his respect for others, his love for his family, and his humor and ideas that helped shape rodeo and bull riding around the world. There will never be another Jim Shoulders or anyone to fill his boots. Whether you were 10 years old, 20 years old or 70 years old, you were drawn to his charismatic personality and knew he was a friend.
It saddens me deeply to know that Jim won't be sitting in the first couple of rows at PBR events or won't be there to give his quick witted comments on the sport. But, his memory inspires me to try to continue to build the western culture in the way he viewed and lived it. Jim was definitely my hero."
Not only did Shoulders leave an impact on the business segment of the sport, his influence on the cowboys has resonated for several generations.
"This morning when Ty (Murray) called me I thought, there goes one of the greatest pieces of rodeo history who's ever lived," said world renowned rodeo champion, Larry Mahan. "Rodeo was a lot tougher back in those days but Jim Shoulders was one of the greatest champions there ever was. He set the bar in rodeo competition for a lot of young men, including myself. Through his greatness he set the standard for success in the sport and made all of us younger guys work that much harder, which to me is what sport is all about. He was the foundation of the sport of bull riding and certainly my hero.
"My first recollection of a stand alone bull riding was in 1965 or '66 when Jim put on a matched bull riding with Freckles Brown. That was the start of someone taking the most outrageous event in rodeo into a stand alone event. He set the foundation for the PBR. It's been interesting to watch the young guys who started the PBR turn to Jim when he's attended their events for his advice and inspiration."
"Obviously this is a sad day for me and the world of rodeo, bull riding and cowboys in general. Jim is the Babe Ruth of our sport. I think he personified being tough and being a cowboy. He was a tough man his entire life. You just hate losing a man like that," said PBR co-founder and 9-time World Champion Cowboy Ty Murray. "He was a huge supporter of the PBR, the riders and the vision that we [PBR] have. He set a great example for a lot of generations of cowboys after him.
"Jim lived a good long life the way he wanted to live it; no nursing home for him. I saw him not too long ago and he was as funny, irascible and tough as always.
'It's sad to see him go, but he lived a good life the way he wanted to. My heart goes out to Sharon. She is a great lady and about the sweetest lady you'll ever meet. We look at her as much a part of the PBR family as we did him," continued Murray.
PBR co-founder and livestock director, Cody Lambert expressed similar memories about Shoulders. "It would take me all day to tell all the stories I know that show how tough Jim Shoulders was.
"One thing he recently did was go into the locker-room at the Challenger Tour Finals in Oklahoma City earlier this year to give the bull riders a pep talk. He talked about his life rodeoing and how the most money he remembered making in one year was $50,000 after paying all the travel costs, hotels charges, entry fees and expenses. He was proud of and liked the way the PBR was growing the sport and told the young riders that they should be happy to be riding for such an organization. It was a great honor to have someone like him giving them a pep talk. Then he told them 'Remember, this sport is a lot more fun if you hear that whistle when you're still on the bull'. He always had something funny and witty to say.
"One thing that I will always remember was when Jim told me that I would have fit right in during his days of rodeoing. Coming from him that was the best compliment I have ever had."