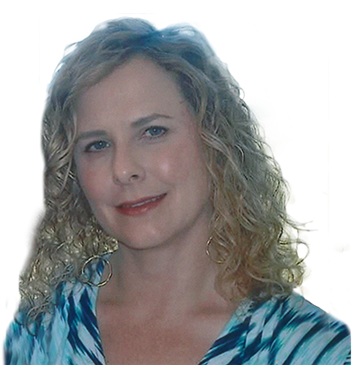 2015 Honoree:
Robyn Gaffney will receive this year's Sharon Shoulders Award. Named in honor of the late Jim Shoulders wife, this award was created in 2009 to honor the women who have made a difference in the sport of professional bull riding.
More than 30 years later, Michael Gaffney vividly remembers the first time he saw his future wife.
She was 13 years old. He was 12.
They had never met until he saw her one night at a dance following a youth rodeo in the northwest corner of New Mexico — not far from the famous four corners, where New Mexico, Colorado, Utah and Arizona all meet.
"I thought what a beautiful person," he recalled, "and I had only been around her for just a few minutes. She was wearing the tightest stinkin' pants you'd ever seen in your life – just because it was the early '80s – tight pants and like a satin maroon shirt."
She was six months older than him.
He was smitten. And still is.
It would be another six years before they started dating and eventually married – they celebrated their 25 wedding anniversary earlier this year – and they are, perhaps, one of the most unique couples in the PBR.
Michael Gaffney, 46, is a World Champion bull rider, while Dr. Robyn Gaffney, 46, is a surgical pathologist, who specializes in diagnosing cancer.
Robyn is receiving this year's Sharon Shoulders Award.
Named in honor of the late Jim Shoulders wife, this award was created in 2009 to honor the women who have made a difference in the sport of professional bull riding. Shoulders is recognized for her support and encouragement of her late husband, who was a celebrated cowboy and bull rider.
Jim Shoulders was among the first class inducted into the PBR Ring of Honor.
Previous women to have received the award named after Sharon Shoulders (2009) also include Tiffany Davis (2010), Leanne Lambert (2011), Jackie Dunn (2012), Flavia Moraes (2013) and Stacy Custer (2014).
Robyn received the news in a phone call from Lambert.
That call was followed by sweet note from Sharon.
"I'm not your typical wife and I'm especially not your typical rodeo wife," said Robyn, who met Sharon last year during the World Finals, in Las Vegas. "They stand behind their man, which is what this award is, and my man stood behind me every bit that I have stood behind him.
"I tease him and say, 'You got screwed when it came to the Martha Stewart thing.'"
* * * * *
After meeting Robyn the first time, Michael said he saw her again at the annual 4H conference, in Las Cruces, New Mexico, while they were still in junior high school and then again at various youth and high school rodeos.
Each time she was dating one of two friends he was riding and rodeoing with.
"I dated," said Robyn, laughing. "I always had a boyfriend. I just always did."
Following his freshman year in college, Michael was in Bozeman, Montana, for the College National Rodeo Finals when he overheard a friend of his making plans for he and Michael to stop off in Canyon, Texas, over the Fourth of July weekend.
They were competing in nearby Amarillo and a few cities in Eastern New Mexico along the Texas border.
Robyn was staying with her uncle.
Michael didn't realize what the plan was and said "he was just riding along" and was focused on competing. One thing led to another and, according to Michael, it was apparent his pal "wasn't getting anywhere" with Robyn.
The whole group spent one afternoon drinking beer and driving go-karts with plans to meet up later that night.
Michael and the other bull riders, who weren't up in the draw until the following night, spent the rest of the afternoon drinking beer and then headed over to watch the rodeo. With several no-shows the draw was down to three riders and Richard Neville, who was producing the event, asked Michael and the others to get on.
"I don't remember the ride," Michael said. "It's such an old arena that the telephone poles with the lights were inside the arena. The arena was just ancient with old wooden chutes. It was like the Sheriff's Posse Rodeo or whatever, so, get this, I check out and the bull shoots me off the backend and, I mean, I can't even see straight much less be riding bulls and had never been on drunk and I just get plastered against this telephone pole.
"I mean, it just takes off the right side of my face. It tore my right eye and skinned the whole side of my face. It looked like wrecked on a motorcycle down the highway or something. It busted my face all up and, of course, I didn't feel a thing."
It didn't stop Michael from meeting Robyn and her family at the bar that night.
It also proved to be the first many injuries Robyn would bear witness to over the years.
Having kept his distance, it was Robyn who first asked Michael if he'd like to stay for a few extra days and she would give him a ride back home to New Mexico.
"She was fancying me and her mom got in the mix too," Michael said. "That's how it started. I was hot dogging and we were young guys starting to rodeo. It's not like I shot him out of the saddle, but, in a way, I guess, I did."
"After that first weekend that we kind of hooked up I told my mom, 'that's who I'll marry,'" said Robyn, laughing at the thought of young love.
Her mother remarked they had just met.
For Robyn, it didn't matter.
"I knew," Robyn said. "When you meet your person there is no choice. That's who it is."
Michael agreed.
"I just knew," he said. "That old cliché of love at first sight – it sounds silly – but in our case it was."
They were inseparable.
Robyn transferred from a small college to Texas Tech, where she was a pre-med student, and Michael commuted back-and-forth after moving in with her in Lubbock, where she enrolled in medical school "for what seemed like forever."
Eventually she spent time in Rochester, Minnesota, at the Mayo Clinic, another six months in Seattle, Washington, as well as time in Colorado Springs, Colorado, and California, before settling back in New Mexico on small three-and-a-half acres north of Albuquerque.
"I've drug him all over this country," said Robyn, who talked about how driven each of them were in the formative years of their marriage. "Marriage isn't easy anyway. It's something you have to work at every day and something you have to be conscientious of and it's not easy being married to these guys. We had some ups and downs, but we didn't have children."
They eventually adopted Destyn, 13, and then Robyn gave birth to Marek, 7, six years later.
"Michael's amazing and I couldn't do what I do without him," said Robyn, who explained they don't have gender-based roles in their relationship. Michael often runs errands and shuttles the kids between school, various practices and back home, where he cooks dinner for the family every night. His mother and Robyn's parents also live on opposite sides of the property.
One of the toughest days came early on in December 1994.
It was Sunday, Dec. 11, and Robyn was in Lubbock preparing for a microbiology test when she and her friend decided to take a break amid a 15-hour session, so they could watch the National Finals Rodeo. That day, Michael's travel partner and fellow PBR co-founder Brent Thurman was stepped on.
Michael traveled to Las Vegas to be with Thurman's family.
He died several days later.
Thurman's death wasn't easy for either of them.
"I couldn't stop crying and I couldn't study," recalled Robyn, who explained how her study partner would read the text aloud for the both of them. "That's how we studied for that test. She verbally read to me. I just could not — it was hard because you had to pull it together. I had to compartmentalize and I've learned how to do that very well over the years."
She learned to compartmentalize the dangers her own husband faced and the injuries that plagued much of his career.
He won the 1997 World Championship, but the injuries — he has a shoulder that still bothers him and needs to be replaced — mounted with each passing year. In fact, Michael was with her in 2001 during the six months she spent in Minnesota.
"I'll never forget that time because it was really hard on her," said Michael, who described his demeanor as sour. "She was going to one of the most prestigious places that a young doctor could go and I just wasn't there for her.
"If I've said it once, I'll say it 100 times, I'm really fortunate that I had somebody who had the gumption to stick by me and put up with my baloney. I'm lucky she's willing to help make me better."
"I feel like – relating it to my own situation – I feel like Robyn makes Michael want to be a better man and she certainly made him a better man," said Cody Lambert, who noted that Michael and Robyn have been together for as long as he's known either of them. "There's no doubt that everything they do they were in it together. That's the kind of relationship that I feel like a husband and wife are supposed to have."
Robyn credits the Lamberts relationship as a major influence on Michael.
"They have a relationship of mutual respect," said Robyn, speaking of Cody and Leanne, "and Cody's always been a good influence. Cody's always black or white. There's no gray. It's right or wrong. He's very ethical and Michael's always respected him because of that."
Michael had Cody to look up to and developed a friendship with Ty Murray, Justin McBride, Jerome Davis and others.
And, at PBR events, Robyn quickly developed a close friendship with Leanne Lambert and later Jewel. She was also close with Stacy Custer and Tiffany Davis.
However, her best friend is Michael.
"That's one of the greatest things," he said of his wife, "I always go back to our friendship. She's been my best friend since the beginning and I think you have to like one another. You have to be friends."
Robyn concluded, "I don't know how I would do life without him. At some point it's no longer two people — it's just one — and that's where we are. I guess you've been through so much and been with them for so long, you just kind of merge. It's worked for us and it a unique situation."
- Keith Ryan Cartwright