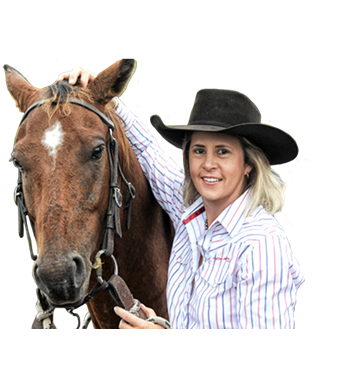 2012 Honoree:
Jackie Dunn is the vice president of competition and administration for PBR Australia. She and her husband, 1998 PBR World Champion Troy Dunn, oversee and conduct the daily business operations of PBR Australia. The duo is also very active in campdrafting, a unique Australian sport involving a horse and rider working cattle.
In addition to her work with PBR Australia, Jackie Dunn also markets and sells Gold Buckle Bull Riding Equipment and conducts Rural Industry Training on a host property basis for indigenous Australians.
"She treats the PBR like her own business, and she goes well above and beyond her call of duty — not only for the PBR, but in all areas of her life," Troy Dunn said. "She is definitely a worthy recipient, and the award is richly deserved."
Jackie also works the family's two cattle properties, Tripleview Station and Horse Creek Station, which total 2,500 acres, and assists Troy with his bull riding clinics. The Dunns have a son, Lathan, and a daughter, Tyrah.